90 Day Fiancé: Tarik & Hazel's Wedding Gets Mixed Reactions From Fans
Tarik teared up when his bride Hazel walked down the aisle, but not all viewers felt the same. What did fans have to say about the couple's nuptials?
You Are Reading :90 Day Fiancé Tarik & Hazel's Wedding Gets Mixed Reactions From Fans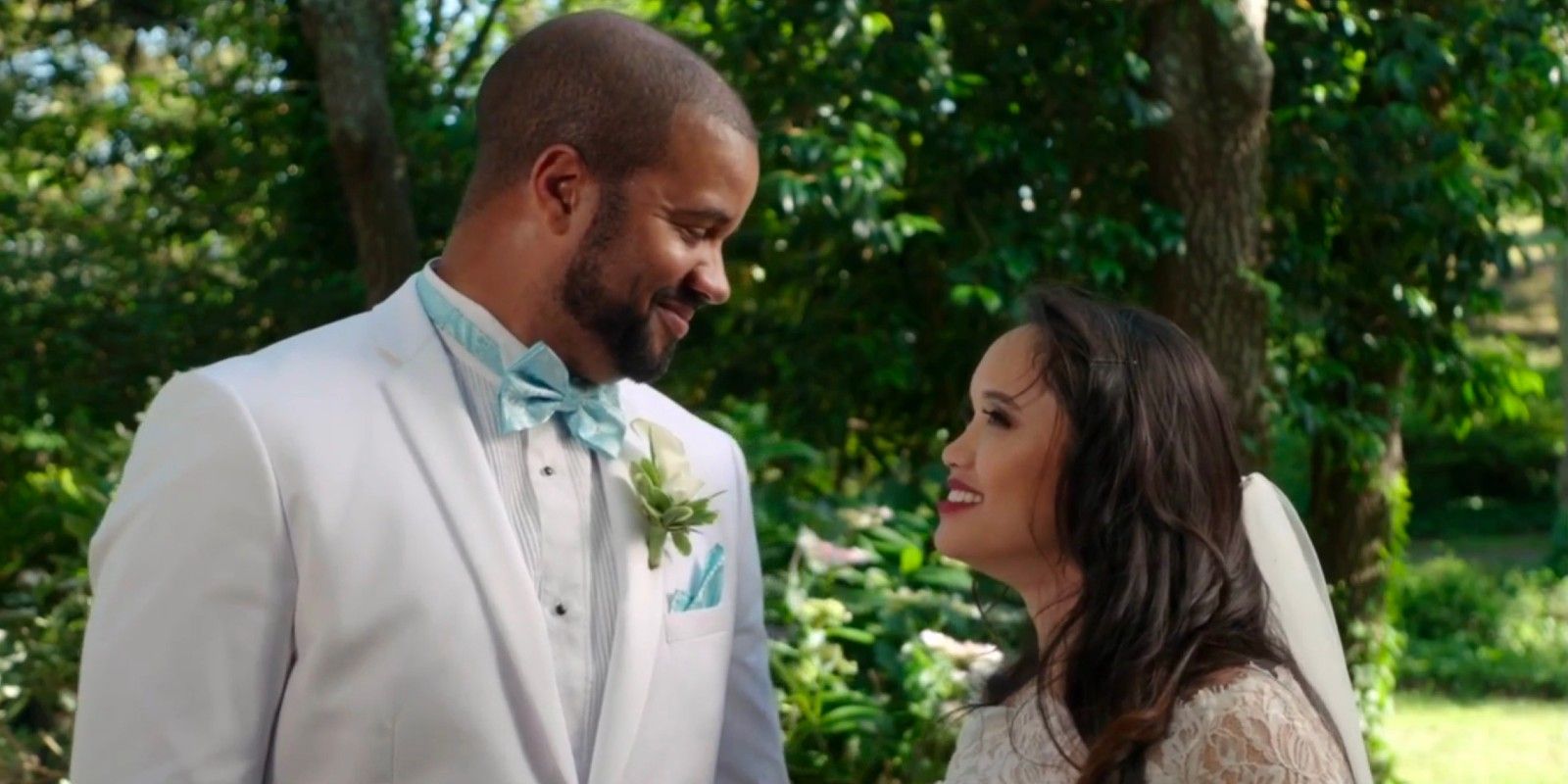 This week's episode of 90 Day Fiancé was a flurry of weddings. Several couples got married, and one of the standouts were Tarik Myers and Hazel Cagalitan. The couple has had their troubles throughout season eight, but viewers wouldn't know it from watching the beautiful bride make her way down the aisle. However, fans were divided in their opinion of the newlyweds. While some were happy for the couple, others were more skeptical about Tarik and Hazel withstanding the test of time.
Fans have had their doubts about Tarik and Hazel since the beginning. The unconventional couple has spent most of their time this season looking for a girlfriend for Hazel, and viewers aren't sure their relationship can work in the long run. As their 90 days dwindled, Tarik and Hazel struggled to find a way to make their wedding happen despite the COVID-19 shutdown. In the last episode, the couple managed to pull together a lovely wedding, with some of their family attending via video.
Tarik started tearing up almost as soon as he saw Hazel turn the corner, saying "Hazel looks like an angel, it's hard to feel like I deserve her." Many fans were touched by his show of emotion and thought the couple seemed truly in love on their wedding day. "My favorite couple got married," one fan commented on Tarik's Instagram post, with others offering their congratulations as well. "I am so glad they are married and happy and hope they find the right girl too," a fan added.
A post shared by Tarik Myers (@tarik_myers)
But not all fans felt happy for the couple. "I adore you guys but I'm doubtful this will do the long haul," one follower commented. Many like-minded fans think that Hazel is more attracted to women than men, and is just using Tarik to come to America and find a female partner. "Till she finds another woman to be her true lesbian self, you've been used," one claimed. Such fans have their points, but Tarik and Hazel really did seem in love on their wedding day.
90 Day Fiancé fans can be highly suspicious, but it might be because they've seen so many scam relationships on the franchise. Tarik and Hazel have had their difficulties, especially when it comes to their mutual ex-girlfriend Minty, but they're doing their best to make things work. If their wedding is any indication, the couple is committed to doing what it takes to create a lasting relationship. Hopefully, the glass-half-full fans have it right, and Tarik and Hazel will share a happy future together.
Link Source : https://screenrant.com/90-day-fiance-tarik-hazel-wedding-fans-reactions/