Anthem: Streamer Breaks Alpha NDA, Loses Entire Origin Library
One Twitch streamer decides to break the Non-Disclosure Agreement for Anthem's recent Alpha test, and loses their entire EA Origin library in the process.
You Are Reading :Anthem Streamer Breaks Alpha NDA Loses Entire Origin Library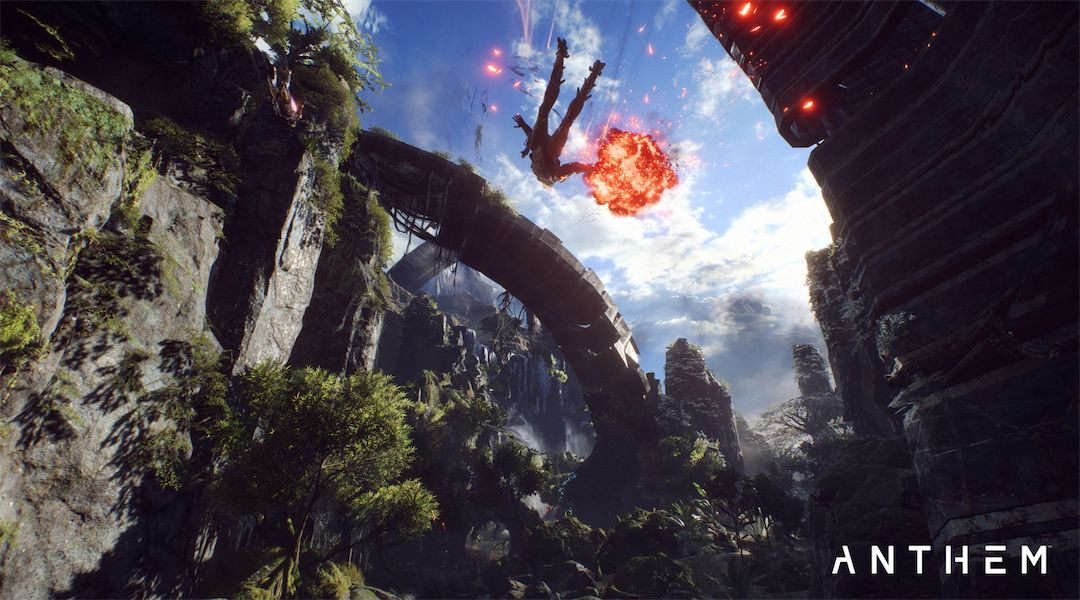 With Anthem's Closed Alpha test in full swing, BioWare is surely looking to stress the forthcoming action role-playing game's systems to their breaking points in order to troubleshoot where the title still needs some work. Of course, with the project still in production, the developer understandably wants to keep as tight of a lid as possible on potential gameplay making its way out into the wild–hence the introduction of Non-Disclosure Agreements (NDAs) to those giving it a go in Alpha. One player, however, decided to buck the NDA, and it appears as if they wound up being penalized in a major way.
As seen in the video below courtesy of the LiveFails YouTube channel, the Twitch user dubbed "smokethrone" decided to disregard the content of the Anthem Closed Alpha's NDA and stream gameplay of the test to their viewers. However, it looks as if the streamer didn't even make it beyond the start screen, for just when they were connecting to the online servers, they were not only booted from the session, but also seemingly lost access to every single game in their EA Origin library thereafter.
As of now, it's currently unclear as to whether or not smokethrone actually had all of their games removed from their Origin library as a result of breaking Anthem's Closed Alpha NDA, or if BioWare and EA simply suspended access to the titles. After all, certain NDAs and End-User License Agreements (EULAs) can dictate that if a company deems a user to have misused its product or service within the terms it has set, then it has every right to suspend or cancel that user's activity with the product or service.
The video above seems to show that the Twitch streamer still has access to their Origin account, for when they open the window to the digital distribution service, their account still appears to be active, but their game library is totally empty, including Anthem. Of course, there's always the possibility that Anthem was the sole game in smokethrone's library at the time of streaming, which would mean that they only lost access to the forthcoming action-RPG. Either way, though, it's a safe bet to make that the Twitch user won't be playing games on Origin again any time soon.
Taking all of this into account, some may see the loss of an entire Origin library for breaking NDA rules as an overreaction on behalf of BioWare and EA. On the other hand, though, if the NDA didn't have such strict repercussions for breaking it, then there wouldn't be much purpose behind implementing one in the first place. So, we recommend that any user invited to take part in the Anthem Closed Alpha pay close attention to and follow the NDA's rules so as to avoid repeating smokethrone's error.
Anthem is set to release on February 22, 2019 for PC, PlayStation 4, and Xbox One.
Source: LiveFails – YouTube (via ResetEra)
Link Source : https://gamerant.com/anthem-streamer-alpha-nda-break-origin-library-loss/