Destiny 2 Details How Crossplay Will Work
Bungie breaks down how crossplay will work in Destiny 2, detailing features that will be available at launch and some that will be delayed.
You Are Reading :Destiny 2 Details How Crossplay Will Work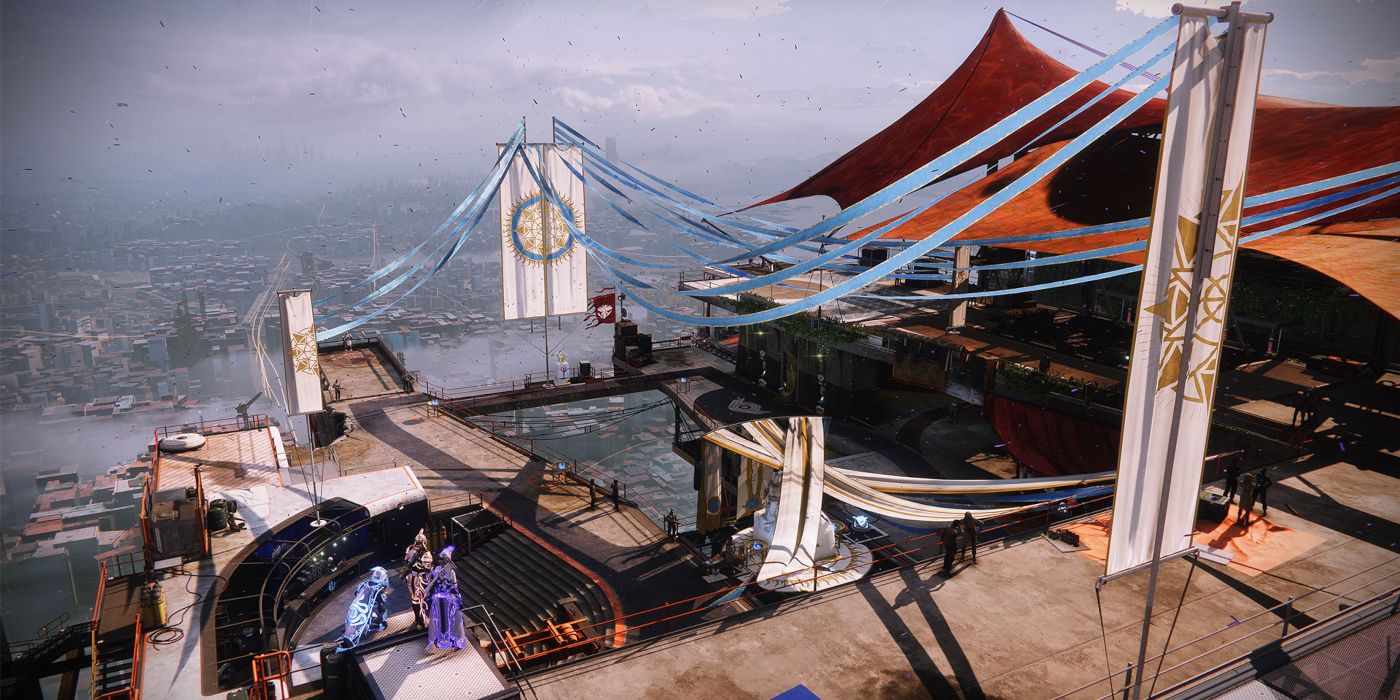 Of all of Bungie's plans for Destiny 2 coming in the near future, crossplay implementation has to be the most anticipated feature. Soon Destiny 2 players on PC, PlayStation, Stadia, and Xbox will be able to join up and play with Guardians on other platforms. That day isn't today, as crossplay's early Season 15 launch isn't expected for at least another month, but Bungie is ready now to share more information about what to expect from crossplay.
In its latest This Week at Bungie blog, Bungie broke down what aspects of crossplay are coming at launch and how they work. But first, Bungie outlined what makes crossplay between so many platforms challenging. Specifically, Guardians' names could be identical across multiple platforms. As such, what Bungie will start doing is "filtering" every player's name and making it unique using a code amended to the end of each username. In-game, players' usernames will look the same, but their official "Bungie Name" will have an extra hashcode that can be accessed from their Destiny 2 nameplate.
Crossplay Friends Lists and Clans are actually pretty simple with the name change. Players will be able to add friends from any platform using the new Bungie Name system, and can search for specific names easily. This includes sending Friend requests and sending Fireteam invites, including in-game from Destiny 2's roster tab, on Bungie's website, and via the Destiny 2 Companion app. Note that Destiny 2 will have privacy and security settings for blocking invites, too.
The next big issue is that not every Destiny 2 player is necessarily going to want to play with those on other platforms. For PvE, that's not an issue, so all Destiny 2 players will be part of the same global matchmaking pool for PvE. In PvP, however, Bungie's taken a hard stance. PC players will only match with other PC players. Console players will only match against console players, with Stadia included. As for PC/console crossplay PvP fireteams, they'll go straight into the PC pool, rather than give PC gamers an advantage in the console pool. It's a strict but fair decision.
Unfortunately, perhaps the biggest announcement from Bungie is that not all of Destiny 2's crossplay features will be fully implemented at launch. The key parts of crossplay, playing with other platforms' players, invites, and Fireteams will be there. Many other aspects of crossplay won't arrive until later, with some as late as next winter. For example, in-game voice chat will be coming soon after launch. Other features postponed include Bungie Name changes, text chat display on console (PC chat only), and text chat via console USB keyboards.
That's a lot of crossplay tech talk all at once, for sure. While it may be confusing, the important thing is that when it launches, crossplay will work without players having to do much of anything. It'll be entirely intuitive. All that's left to do is wait for Bungie to flip the switch and enable Destiny 2's crossplay for good. Expect to hear launch information soon.
Destiny 2 is available now on PC, PS4, PS5, Stadia, Xbox One, and Xbox Series X/S.
Link Source : https://gamerant.com/destiny-2-crossplay-details/