Dexter: New Blood Trinity Killer Cameo Makes Rita's Death Even Darker
Dexter: New Blood episode 7 features a major cameo from an original series villain, which makes Rita's death and Harrison's trauma even darker.
You Are Reading :Dexter New Blood Trinity Killer Cameo Makes Ritas Death Even Darker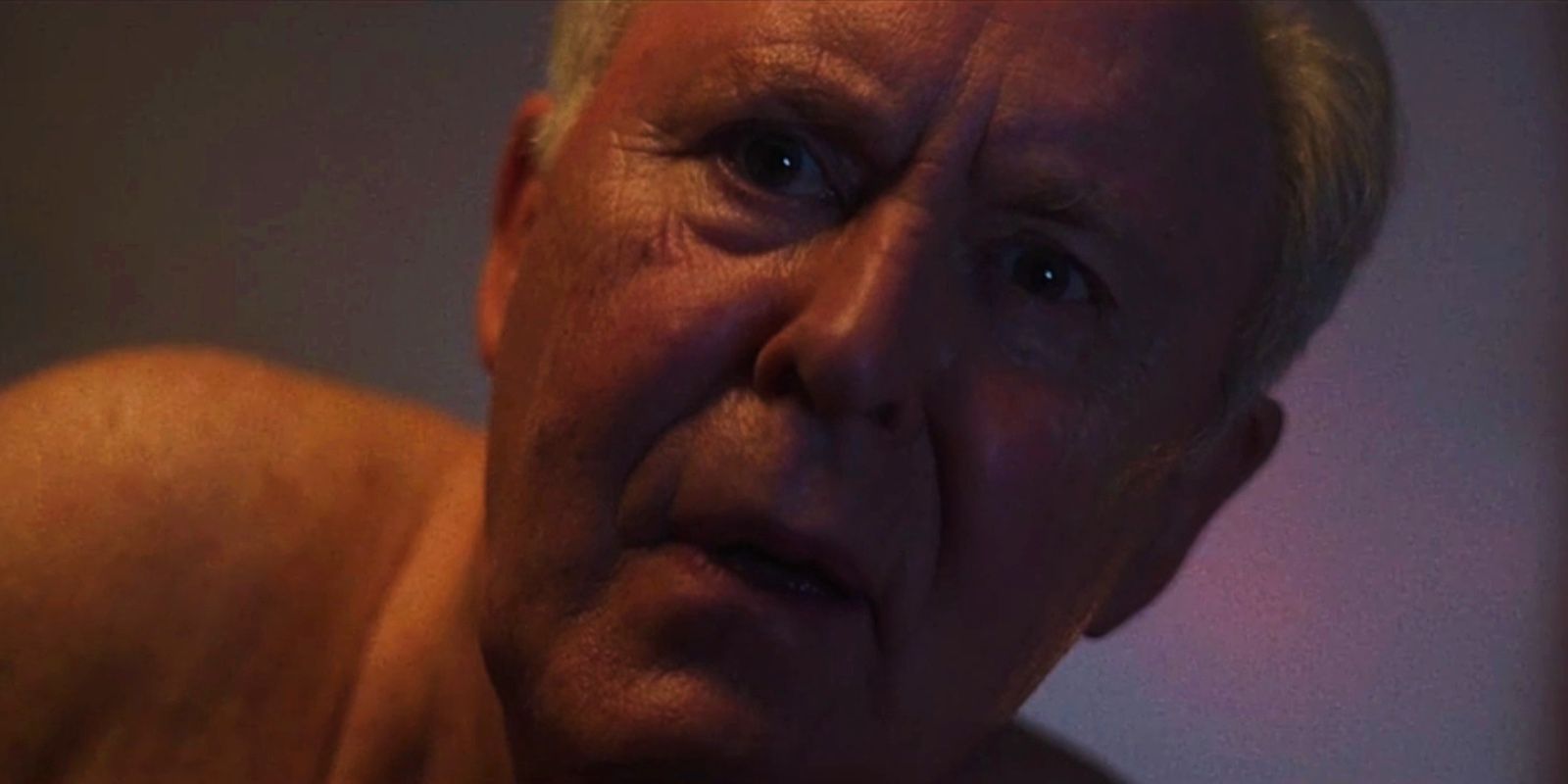 Warning: SPOILERS ahead for Dexter: New Blood episode 7.
Dexter: New Blood episode 7 fills in a key missing scene from the original series with the Trinity Killer's cameo, but it also makes Rita's death much darker. Dexter's Trinity Killer, aka Arthur Mitchell, was Dexter season 4's main villain, having evaded authorities for over 30 years. While he resided in Miami with a wife and two children, Trinity let his own Dark Passenger feed its urges while on building trips for his Four Walls charity, during which time he would take four victims in his ritual. First, Arthur would kill a young woman in the bathtub with a straight razor, then force a mother of two children to take her own life, next he would bludgeon to death a father of two, and finally murder a 10-year-old boy. While Arthur got away with his kill cycle for 30 years, he made sure his final victim would personally harm the man who was taking him down – Dexter's wife and Harrison's mother, Rita.
In Dexter season 4's finale episode, Trinity discovered that Kyle Butler, who had recently become close with his family, was actually Dexter Morgan. He and Dexter struggled as the blood-spatter analyst tried to stop his ritual, but Arthur decided to take one more life before he planned to escape. Dexter finds Trinity trying to leave town and finally kills him, but not before he comes home to find Rita murdered in their bathtub with an infant Harrison crying in a pool of her blood. Rita's death was one of the most tragic murders in Dexter's original series alongside Deb's, but, out of character for Dexter, Rita's murder was never actually shown; Dexter just found the aftermath.
Although Dexter killed the Trinity Killer back in season 4, John Lithgow's Arthur Mitchell was announced to return for Dexter: New Blood, along with Dexter, Deb, and Harrison. The circumstances of Trinity's cameo were unknown until he appeared in Harrison's flashback in Dexter: New Blood episode 7. Harrison recalls the moment he was "born in blood," telling Dexter that he remembers everything about Rita's murder, with the series showing a flashback from Harrison's point of view in which Trinity, naked, walks over to comfort Harrison after brutally murdering his mother in the bathtub. This was an extremely important scene that was never shown in Dexter's original series, and its inclusion in New Blood fills in context for Harrison's trauma while also making Rita's death much darker.
Dexter: New Blood Shows A Missing Scene From The Original Series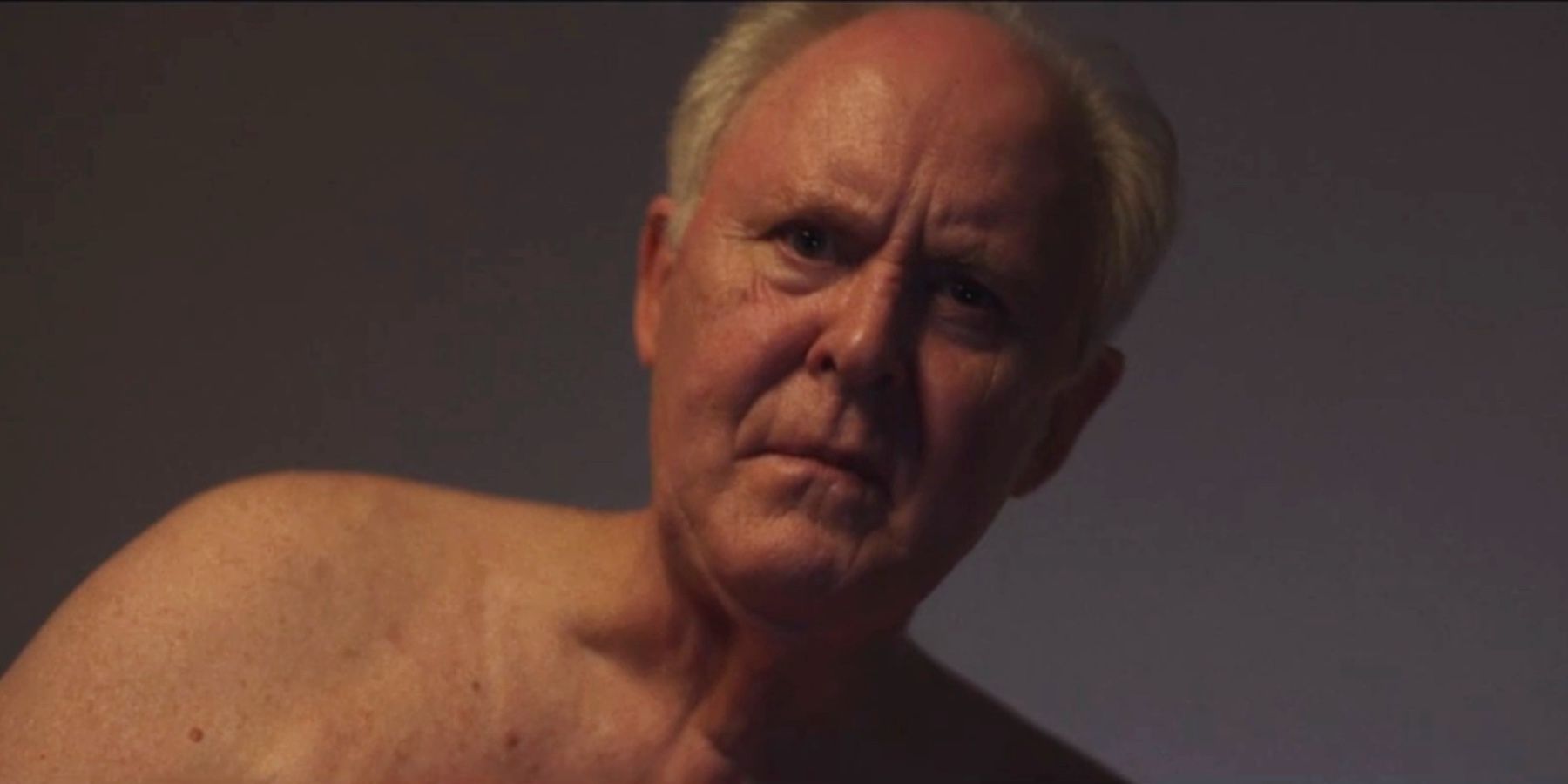 Considering how significant Rita's death was to Dexter's life moving forward, the possibility of Harrison developing a Dark Passenger, and simply being the final kill of Dexter's most terrifying villain, it's surprising this scene was cut out. At the same time, Trinity was an absolutely brutal killer, so showing the moment of Rita's fear as she watches Harrison sitting on the floor looking up at her as she's dying would be a completely traumatizing moment. Dexter had already shown viewers what Trinity's M.O. for the bathtub murders looked like with previous victims, so it was more powerful to leave that same situation for Rita in the audience's mind instead of showing it on screen. As such, audiences were just as much in the dark about the details of Rita's murder as Dexter was, especially since Trinity didn't even tell Dexter he had killed her while on his table. Leaving the moment as a complete shock to both viewers and Dexter himself was the right move, especially since Dexter's original series was more about how these moments affected Dexter.
New Blood, however, takes Harrison's trauma, feelings, and memories equally into account, thus making it important that this scene is finally shown on-screen as a flashback for Harrison. This is about Harrison's "born in blood" moment, and makes it so much more traumatizing when the point of view is coming from an infant in his mother's blood instead of a third-person perspective. However, Rita actively being killed is never shown, simply the moment right afterward when the blood-filled tub overflows and a naked Trinity comforts Harrison. Just as Dexter's flashbacks of his mother's murder never actually depicted her death, Harrison is also repressing the most brutal and traumatizing moment.
New Blood Flashback Hints Harrison Knows Dexter Is Connected To Trinity Killer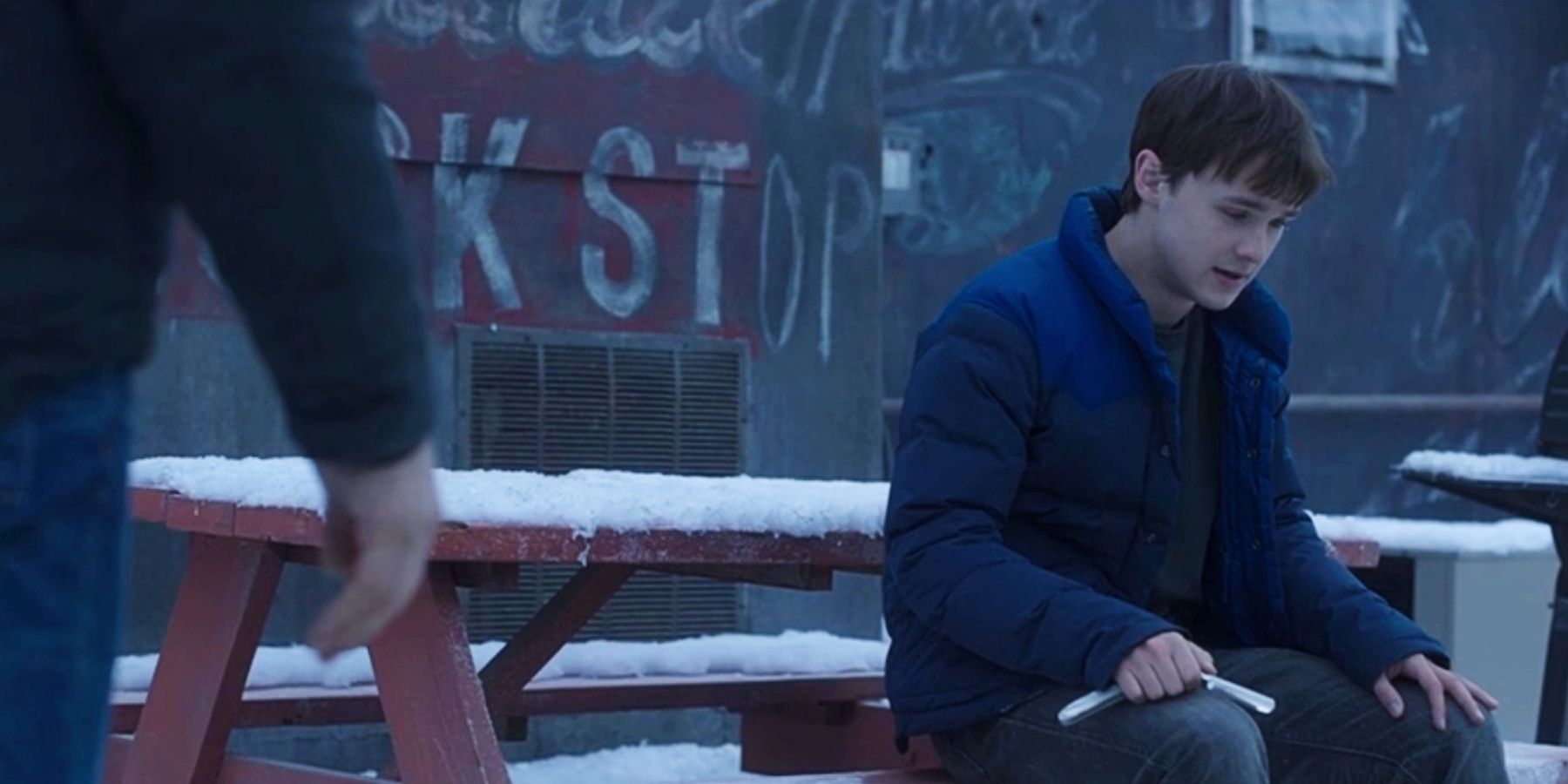 While depicting Rita's death from Harrison's perspective revealed why he's so fixated on Trinity and has the same razor blade, the Dexter: New Blood cameo also hinted at why Harrison is so unforgiving and angry with Dexter. As John Lithgow's Dexter character walks over to Harrison, he says, "There, there. Daddy will be home soon," which is significant because this flashback is coming from Harrison's memory. This implies that Trinity and Dexter knew each other, because there's no other explanation as to why he would talk about his dad or mention that he'll be home soon. This line has clearly stuck in Harrison's memory, and hints that he knows that Dexter and Trinity were connected beyond him killing Rita. Just as suspected, Harrison may be holding a grudge against Dexter for knowing Trinity and failing to prevent Rita's death. Dexter now knows that he'll have to tell Harrison the truth about himself, but it may make it worse when he tells him that he had numerous chances to kill Trinity beforehand. New Blood's Harrison and Dexter storyline has them drifting further apart, but this may all be underscored by Harrison blaming him for Rita's murder.
How Harrison's Flashback Makes Rita's Death In Dexter Darker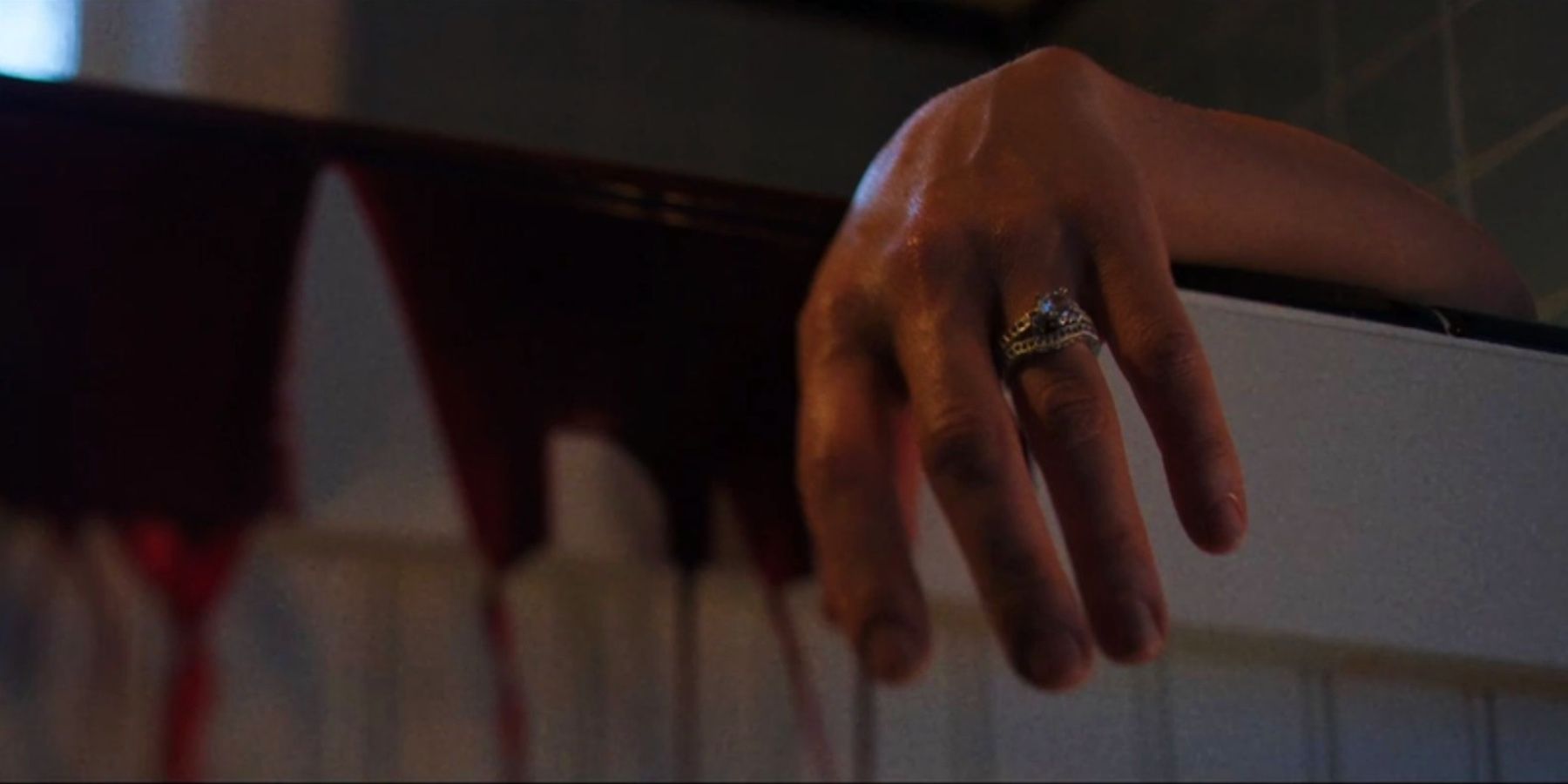 Harrison is truly his father's son, and his Dark Passenger origin went back to being found in a pool of Rita's blood after she was brutally murdered by the Trinity Killer in Dexter season 4. Dexter was quite a bit older than Harrison when he saw his own mother's death, so he had hoped and figured that Harrison didn't remember anything. He was told as much when Harrison was an infant, but Dexter still wondered whether just knowing that his mother was murdered by Trinity and being found in a pool of her blood would be enough to incite Harrison's Dark Passenger. As Dexter: New Blood episode 7 proves, Harrison remembers everything about this moment, which makes Rita's death much darker.
In Dexter's original series, everyone expected Harrison to have no recollection whatsoever of the event because of how young he was, which somehow made it a tiny bit less tragic than it could have been. Now that Dexter: New Blood has shown that Harrison remembers every detail, the brutality of Rita's death is much worse, as her son would go on to relive this moment for the next 15 years. Harrison's flashback also relives the extremely disturbing aspects of Rita's murder that were unknown, revealing that Trinity truly kept to his routine when killing her. Harrison watches the Trinity Killer get out of the bathtub naked and covered in his mother's blood with a smile on his face, making the moment all the more unsettling as Trinity thinks of her death as gratifying both for his urges and his revenge against Dexter. Considering Trinity is expected to appear again in Dexter: New Blood, even darker details of Rita's death may be uncovered in the series.
Link Source : https://screenrant.com/dexter-new-blood-trinity-killer-rita-death-flashback/