Genshin Impact: How To Get 120 Primogems From the Great Banquet of the Adepti Web Event
Genshin Impact players grinding for wishes can get 120 Primogems from the Great Banquet of the Adepti Web Event.
You Are Reading :Genshin Impact How To Get 120 Primogems From the Great Banquet of the Adepti Web Event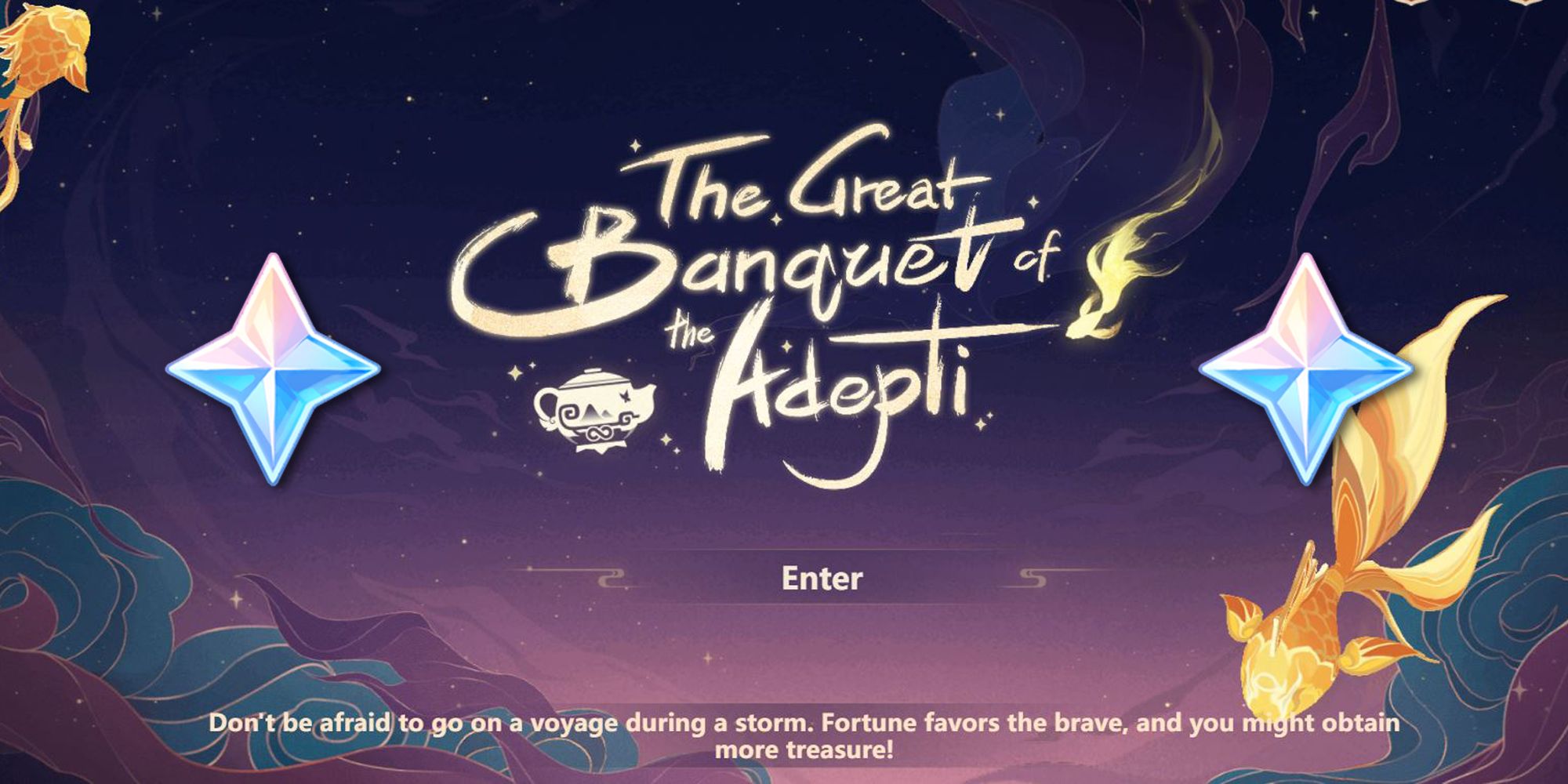 The Great Banquet of the Adepti is the most recent Genshin Impact Web Event. As always, players can enter it to get some easy Genshin Impact Primogems. Web Events typically only take a few minutes to be done, but some require a few days of grind to complete. Either way, though, considering how easy it is to gain Primogems with this method, Travelers shouldn't miss out and try their best to complete it.
If Genshin Impact players are interested in earning some shiny Primogems this way, then this guide will assist them with everything they need to know about the mini-game.
The Great Banquet of the Adepti Rewards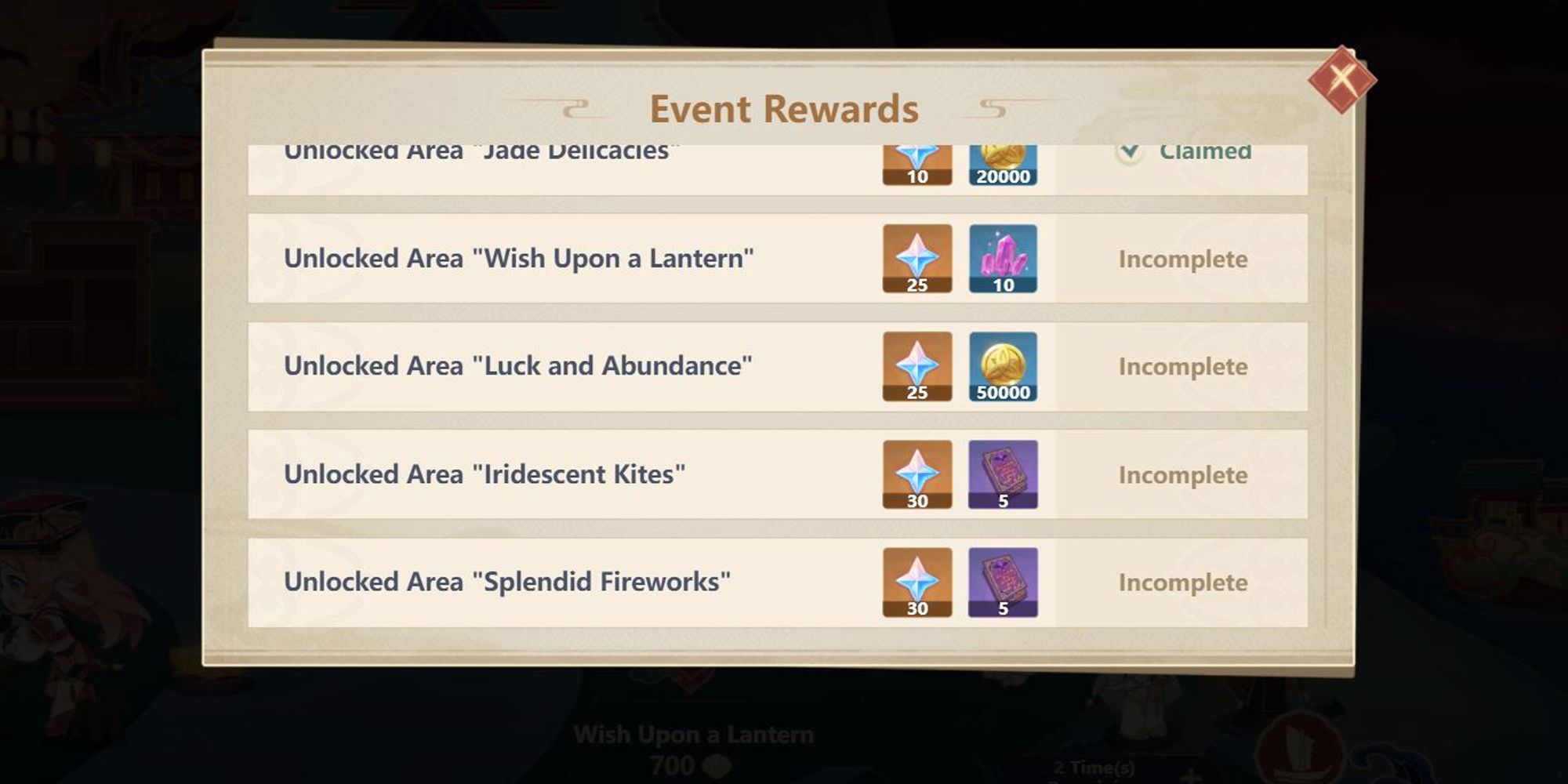 To access the Great Banquet of the Adepti Web Event, players have to ensure they're logged in to their Genshin Impact account. This mini-game is available from January 28, 2022 – February 6, 2022 (UTC+8), so Travelers have ten days to complete it. In total, the event will grant:
120 Primogems
70000 Mora
10 Hero's Wit
10 Mystic Enhancement Ores
To earn all the Primogems, players have to collect 3020 Shimmering Shells. Each day, a maximum of 800 Shells can be obtained. So to get all the Primogems, Travelers will need to open the page for a minimum of four days. Here are every daily source for Shimmering Shells:
Log into the game (+200 Shimmering Shells)
Complete 2 Daily Commissions (+100 Shimmering Shells)
Use 40 Original Resin (+100 Shimmering Shells)
Play the mini-game (+400 Shimmering Shells)
Through the mini-game, players can get a total of 400 Shells every day. Typically, this can be capped after two trips, but for those who are having troubles, then they can get more mini-game chances this way:
Share the event once a day +2 chances
Daily task (changes every day) +1 chance
Log in to the web event daily +3 chances
Once the Primogems reward is all collected, players can use their remaining Shells by talking to Tubby. The Teapot Spirit will reward some of Liyue's specialties in Genshin Impact. There are ten possible prizes from this blessing:
Silk Flower ×2
Violetgrass x2
Noctilucous Jade ×2
Jueyun Chili ×2
2 sets of Cor Lapis ×2
2 sets of Qingxin ×2
2 sets of Glaze Lily ×2
How to Play Great Banquet of the Adepti Web Event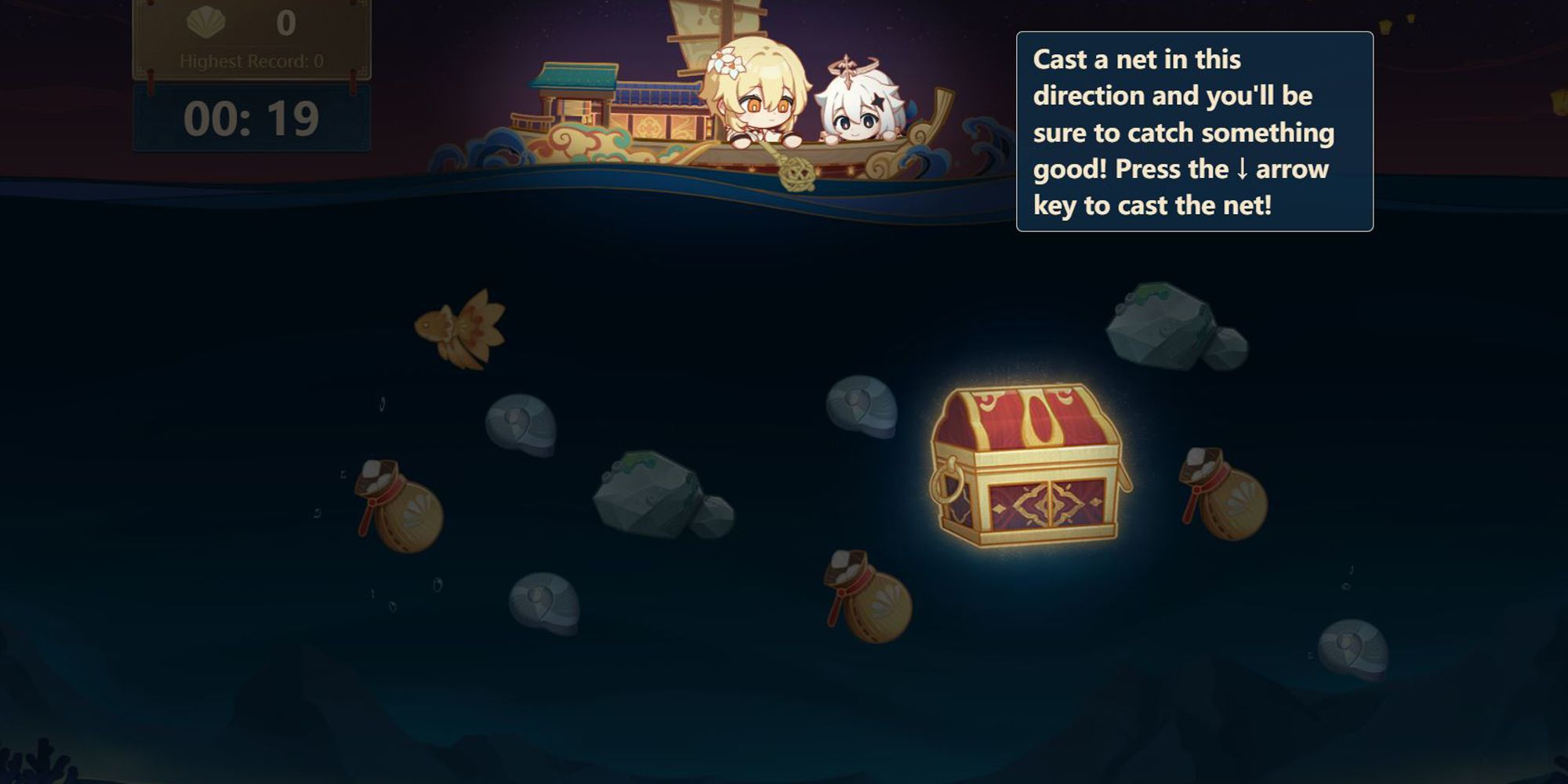 The gameplay of the Great Banquet of the Adepti requires players to capture items under the sea. A "net" indicator will continuously swing left and right, and players have to use the net at the correct time to get the treasures below. Each item grants a different number of Shells.
Underwater Rarities Collections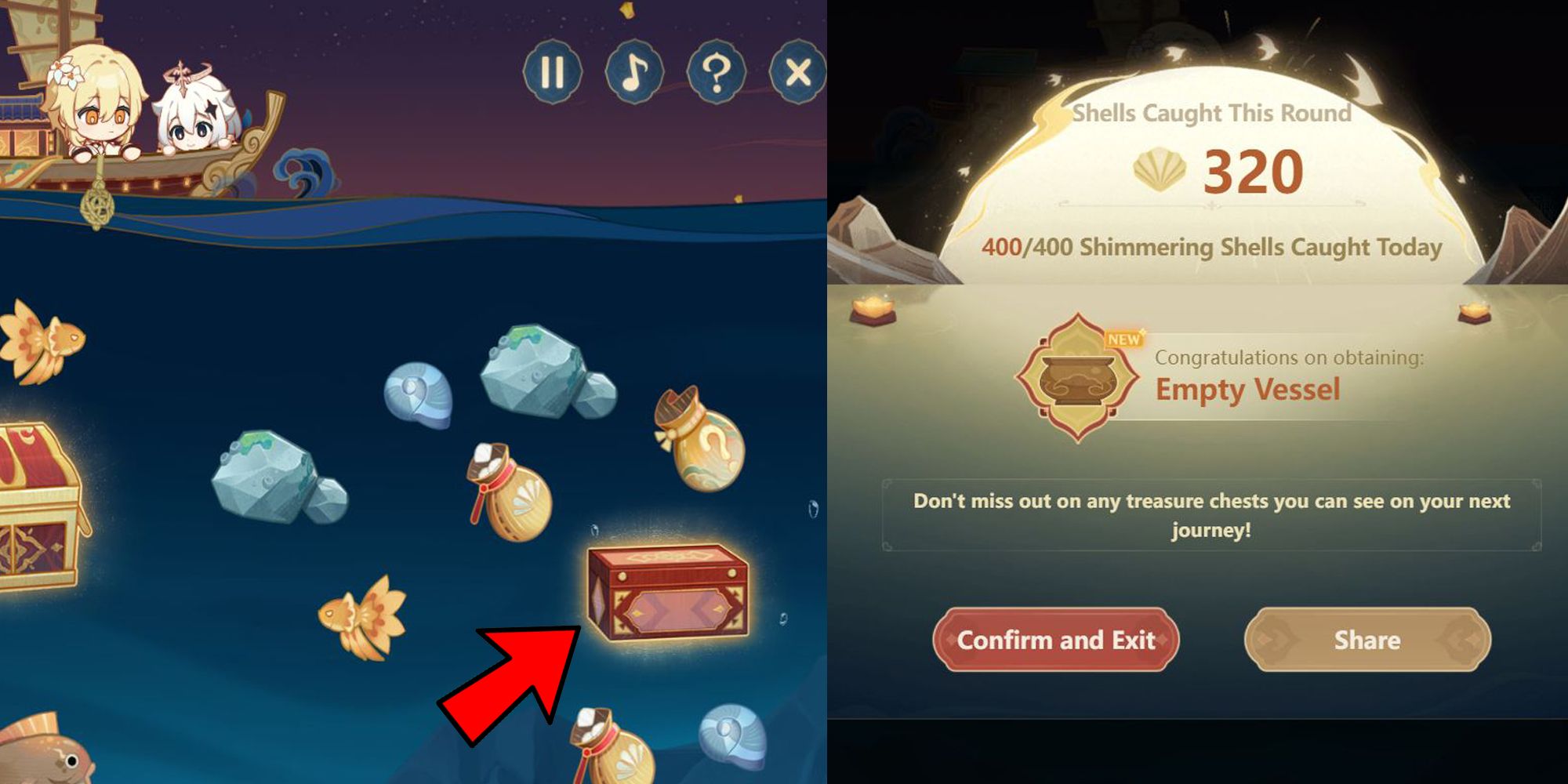 When going on the voyage, players may come across a Rarity Chest. This red, rectangular box contains a collectible that will be stored in the "Underwater Rarities" section of the event.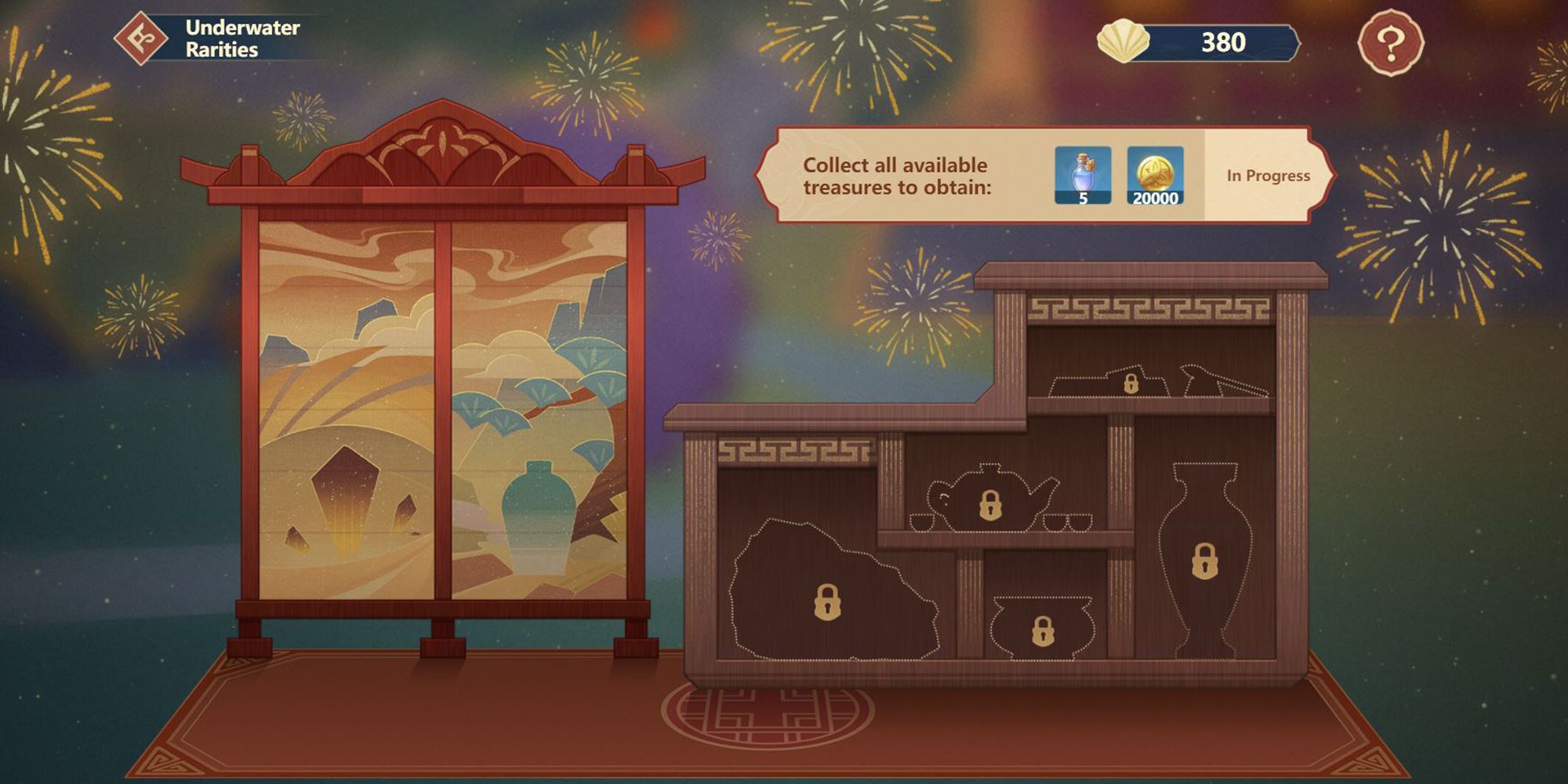 After collecting all five items, it will reward five Sanctifying Unctions and 20,000 Mora. Players can utilize their extra voyage trips for a chance to come across the rare box.
Genshin Impact is now available on Mobile, PC, PS4, and PS5. A Switch version is in development.
Link Source : https://gamerant.com/genshin-impact-how-get-primogems-great-banquet-adepti-web-event/