'Halo: The Master Chief Collection' Launch Trailer Has Arrived
The launch trailer for 'Halo: The Master Chief Collection' shows off Xbox One gameplay from all four titles, and a 'Halo 5' tease.
You Are Reading :Halo The Master Chief Collection Launch Trailer Has Arrived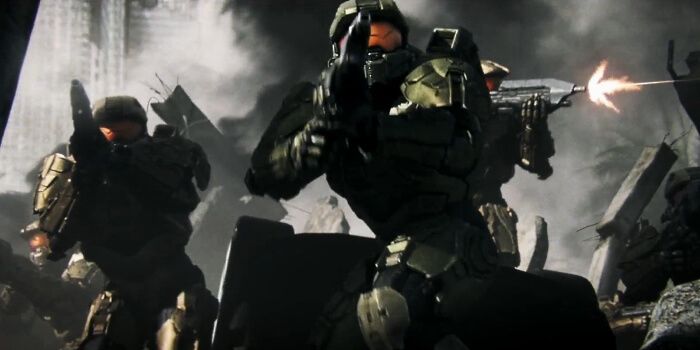 There's little chance that anyone familiar with the Halo name has yet to hear about Microsoft and 343 Industries' celebration of the the ten year anniversary of Halo 2's initial launch. Luckily fans won't just have Halo 2: Anniversary to look forward to, but a chance to purchase every numbered entry in Master Chief's adventure in a single package dubbed Halo: The Master Chief Collection.
With launch of the all-in-one, upgraded package for Xbox One just days away, the studio has unveiled its official launch trailer, giving a few more looks at the stunning new Halo 2 cinematics, and making one last pitch as to why four games for the price of one is a deal any Xbox One owner would be wise to jump at.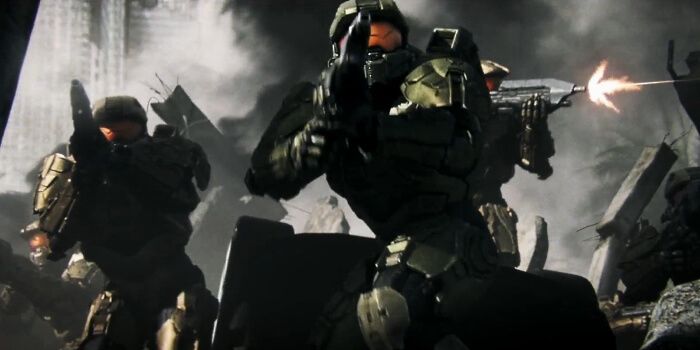 Even for those who played through all four games in the package on their original platform (including Halo 4, which released in 2012), the opportunity to play through a fully remastered version of Halo 2 is hard to pass up. Hyperbole is used plenty in modern gaming, but the trailer's claim that Master Chief's second adventure changed the face of gaming is a largely accurate one. Similarly, gamers may have come to expect that 343 would re-release a type of 'Halo 4: Definitive Edition' for Xbox One and expect full price.
Considering everything offered in the Master Chief Collection, it's hard to be cynical – and a lot easier to simply celebrate:
Halo The Master Chief Collection Launch Trailer takes you into the definitive Halo experience coming November 11, 2014. The Master Chief Collection features a remastered Halo 2: Anniversary, along with Halo: Combat Evolved Anniversary, Halo 3, Halo 4, Halo: Nightfall (a new digital series), and access to the Halo 5: Guardians Multiplayer Beta. Honoring the iconic hero and his epic journey, the Master Chief's entire story is brought together as The Master Chief Collection, a collection of all four Halo games, including the remastered Halo 2: Anniversary and over 100 multiplayer maps, all at Xbox One visual fidelity and 60 fps.
Typically Beta access to an upcoming game is reserved for titles that need the sales boost, but even with access to the upcoming Halo 5: Guardians multiplayer beta, it may be Halo 2: Anniversary's own multiplayer that sells the package alone. Classic maps like Coagulation (re-imagined in Halo 2 Anniversary as 'Bloodline') have attained legendary status years ago, and with the gathering of friends and family the holidays bring with them, few releases seem as dependable as The Master Chief Collection.
Will you be picking up your own copy? If so, is it for the chance to stroll down memory lane, or see what Halo: Nightfall and Halo 5 have in store?
Halo: The Master Chief Collection comes to Xbox One on November 11, 2014 in North America, with global releases following after.
Follow me on Twitter @andrew_dyce.
Link Source : https://gamerant.com/halo-master-chief-collection-launch-trailer/