LEGO City Undercover is Basically LEGO GTA and It's an Idea Worth Revisiting
Seen as one of the better but less-known games in the popular LEGO series, LEGO City Undercover has strong GTA vibes and deserves a sequel.
You Are Reading :LEGO City Undercover is Basically LEGO GTA and Its an Idea Worth Revisiting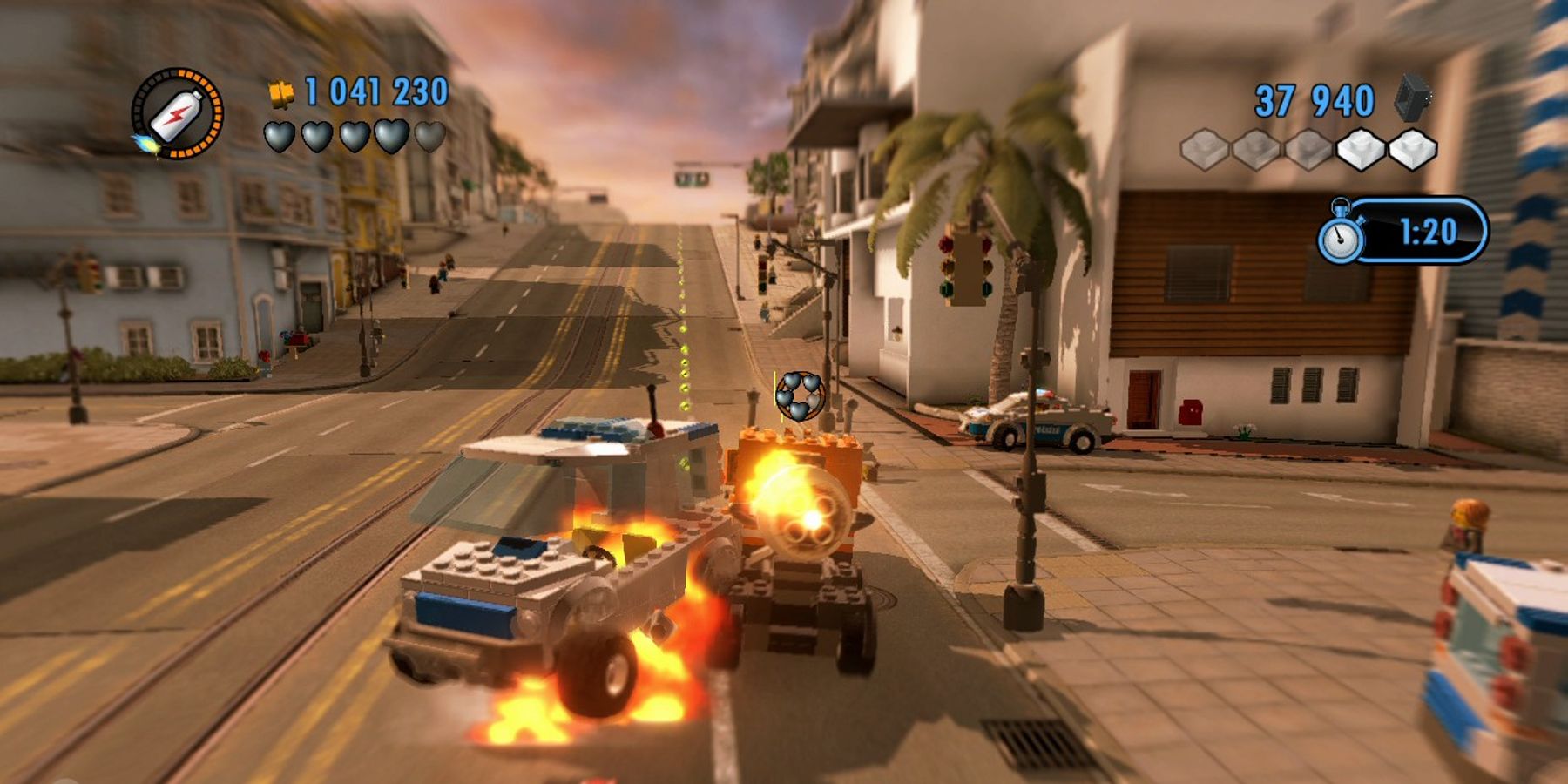 Originally released on the ill-fated Wii U, LEGO City Undercover was an easy game for players to miss. Later ports to other consoles meant that LEGO City Undercover found its way into the hands of more gamers, but it's still an underrated title. LEGO's relationship with video games has proved very fruitful over the years, teaming up with franchises like Marvel, DC, and Star Wars producing some popular and critically well-received titles. However, a video game themed around the City LEGO sets didn't quite grab gamers as much as some more recognizable collaborations did. With LEGO City Undercover starting life on a system with such disappointingly low commercial success, this didn't help it stand the test of time or reach its full potential either, even with later ports.
Despite its slightly inauspicious start to life, LEGO City Undercover was well-reviewed, with particular praise awarded to its level design, writing, and engaging gameplay. By no means a perfect game, LEGO City Undercover is a humorous and competently designed title and its similarities to a series like Grand Theft Auto show how this familiar formula can be successfully reimagined in a way that feels fresh. With the strong GTA vibes throughout LEGO City Undercover and the undeniable popularity of that franchise, it seems like the time could be right to revisit this under-appreciated LEGO game and maybe roll out a sequel.
A Family-Friendly GTA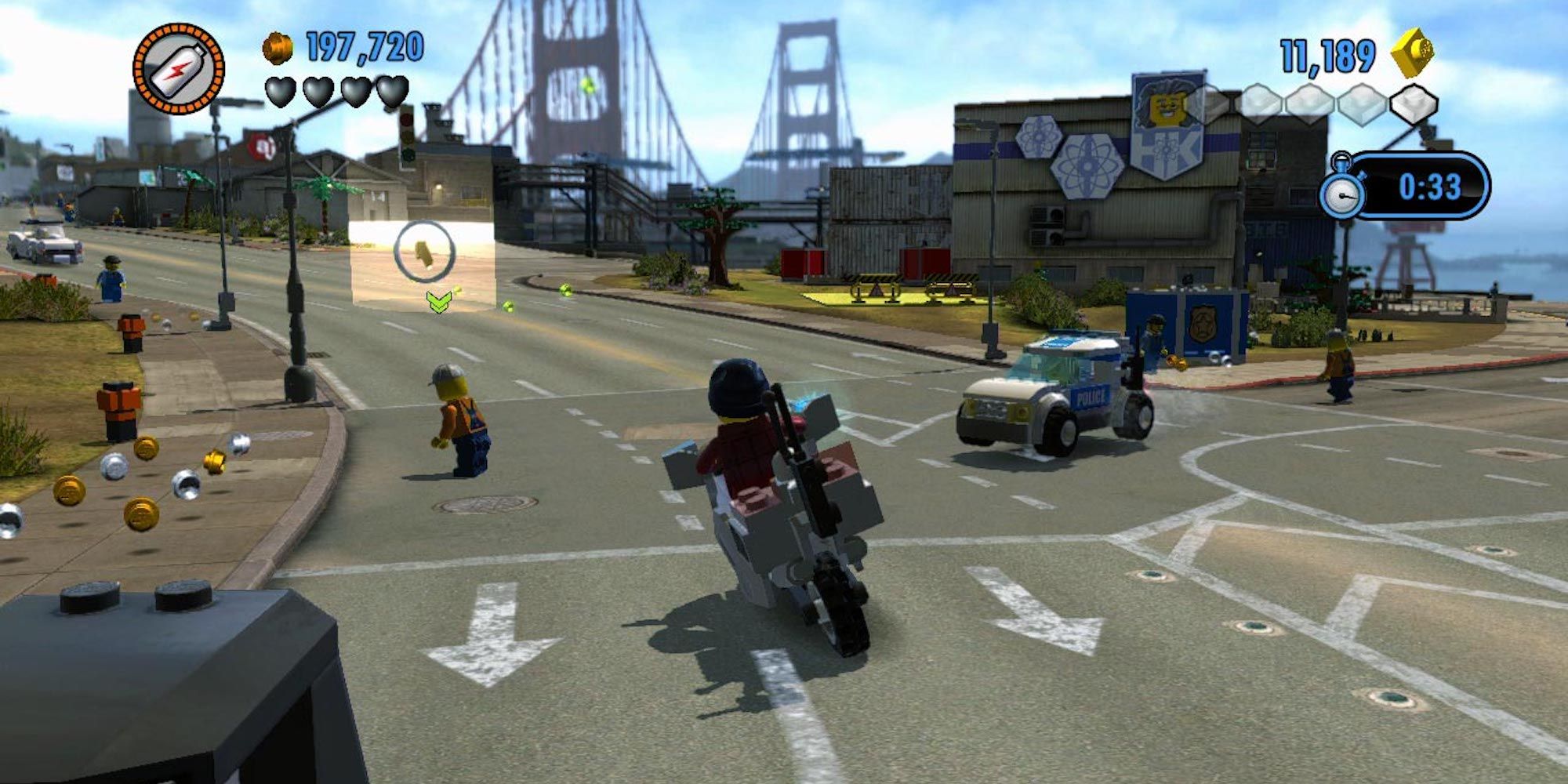 For many gamers, the GTA games provide endless amounts of fun. The chance to roam an open-world city while creating chaos and completing missions provides infinite opportunities for entertainment. The combination of compelling story missions with the looser, more free-form elements where players take the fun into their own hands was a winning mixture that propelled the GTA games into a number of bestseller lists. GTA 5 has sold over 155 million copies worldwide and continues to be a popular release with new players every year, despite being almost a decade old. While many games have copied GTA's design and mechanics, many are merely imitations.
LEGO City Undercover may have some striking similarities to the GTA series, but it reworks enough of them that it feels like a worthy contender instead of an unoriginal copy. On the surface, it's a much more family-friendly version, to begin with, with a potentially wider appeal. The GTA series has frequently come under fire for its cavalier depictions of violence and has found itself at the center of several controversies for its content. LEGO is a franchise with a much more palatable reputation, and for anyone looking for a less graphic depiction of running riot around a city, LEGO City Undercover is definitely the game for them.
Both LEGO City Undercover and GTA showcase their own unique and irreverent humor and combine this with action-packed missions, a wide range of vehicles to cruise the streets with, and protagonists that often find themselves on the shadier side of the law. However, where GTA characters often count themselves among the criminal classes, LEGO City Undercover centers on an undercover cop who may have to dabble in crime but still has the veneer of respectability. This twist on the formula means that LEGO City Undercover can really have its cake and eat it too, with a believably heroic protagonist that still gets to indulge in some less-than-legal behaviors.
Why LEGO City Undercover Deserves A Revisit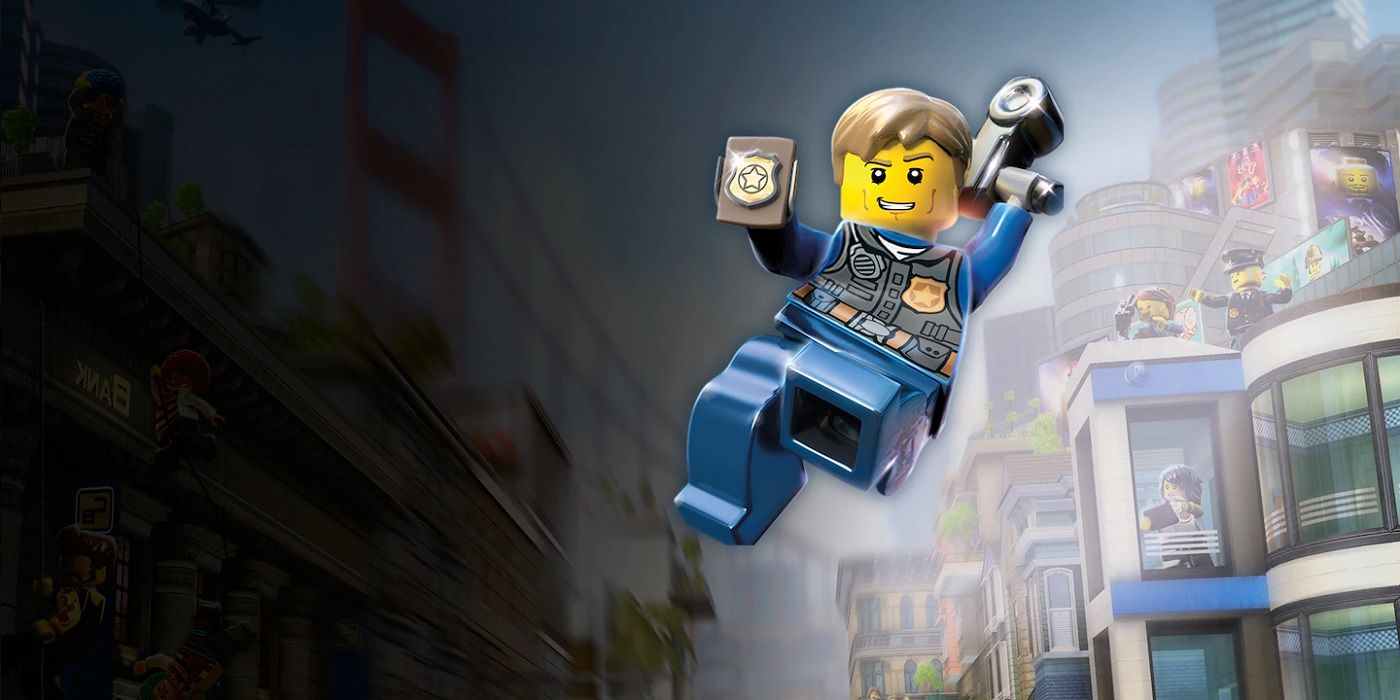 LEGO City Undercover was a fun and fast-paced game with plenty going for it. While it did lack an online multiplayer mode that would have helped to push it from a great game to an excellent one, it was still a solid title. By finessing the GTA formula further and continuing to combine it with LEGO's signature humor, innovative level design, and freedom of gameplay, a sequel to LEGO City Undercover could really be something special. If developers added an expansive cooperative multiplayer — already a popular staple among many LEGO titles and a fan-favorite element of the GTA series — this would almost guarantee its success among gamers.
While fans of GTA wait patiently for the much-anticipated follow-up to GTA 5, LEGO City Undercover could be a potential way for them to spend their time. The game transforms the criminal undertones and often-critiqued elements of a GTA title and covers them in a much more innocent coating while still maintaining so many of the aspects that make GTA games entertaining. Many players just want to bomb around a city creating havoc in increasingly bizarre vehicles, and LEGO City Undercover is the perfect game for that. While the concept of the original game may have failed to rock too many boats the first time around, revisiting the idea of LEGO City Undercover could prove far more successful a second time.
LEGO City Undercover is still available for Nintendo Switch, PC, PlayStation 4, Wii U, and Xbox One.
Link Source : https://gamerant.com/lego-city-undercover-lego-gta-comparison-sequel-deserved/