Skyrim's Project Proteus Mod Lets Players Import Other TES Characters
Project Proteus is a new mod that has just released for Elder Scrolls: Skyrim on PC that allows players to import their own characters into the game.
You Are Reading :Skyrims Project Proteus Mod Lets Players Import Other TES Characters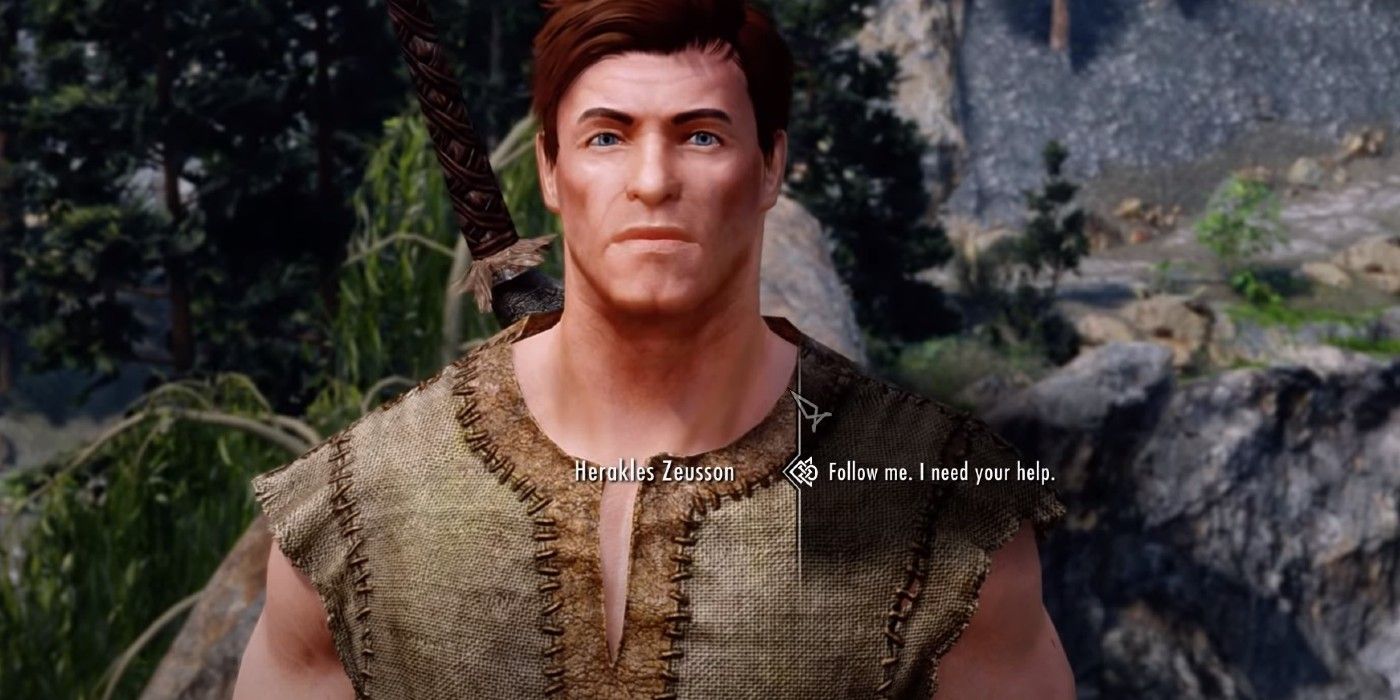 A new mod has been made available online that gives The Elder Scrolls V: Skyrim players the opportunity to quickly edit NPCs, items, and other in-game elements on the fly, along with the ability to import characters from other save files. Mods like this have been one of the big reasons that the latest mainline Elder Scrolls game has remained so popular almost 10 years after its initial launch in 2011. It is not just PC players either who can take advantage of them, with a recent console mod allowing users to play Skyrim at 60 FPS on PlayStation 5 and Xbox Series X.
The success of Skyrim has led to Bethesda expanding the series outside of just video games. Last month, it emerged that a board game based on Skyrim was in development. A teaser was unveiled on the new crowdfunding site Gamefound at the end of February, revealing that Modiphius is behind the four-player co-op adventure. The team has previously worked on other games based on Fallout and The Elder Scrolls. The campaign to raise funds for the project is not set to go live until June, but there's other interesting new Skyrim content fans can check out in the meantime.
Project Proteus is a new mod for Skyrim by phenderix that allows players to import characters, add followers, and quickly create quests. Although many of the features of the mod are already available to players with the use of console commands, Project Proteus makes the process much easier by grouping everything together in one handy menu. This gives players the opportunity to modify or add characters, spells, items, and weather with a few simple mouse clicks. The mod also allows players to import other Skyrim characters they have created from other save games while keeping all their current progress. It essentially enables quick-switching between different heroes without having to swap save files. Project Proteus is currently only available on PC and can be downloaded directly from Nexus Mods.
Skyrim was one of 20 titles that are set to be added to Xbox Game Pass as part of Microsoft's acquisition of Bethesda. The game will be joined by the likes of Doom, Dishonored, Wolfenstein: The New Order, Fallout 4, and The Evil Within. All of the most recent games from The Elder Scrolls will also be added to the service. However, there's currently no news on whether the next installment in the franchise will be exclusive to Xbox platforms.
The fact that modders are still creating mods for Skyrim almost a decade after its release shows just how popular the game is. Few titles have the kind of longevity that it has had over the last 10 years, and with the number of mods still being released its unlikely to slow down in the near future. For now, it seems that The Elder Scrolls V: Skyrim will still continue to be successful for a while to come.
Link Source : https://screenrant.com/skyrim-project-proteus-import-character-other-save-file/