Sony and Microsoft Could Pursue Streaming If Google Stadia Is Successful
Industry analyst Michael Pachter believes Sony and Microsoft could create their own streaming services if Google's Stadia platform is successful.
You Are Reading :Sony and Microsoft Could Pursue Streaming If Google Stadia Is Successful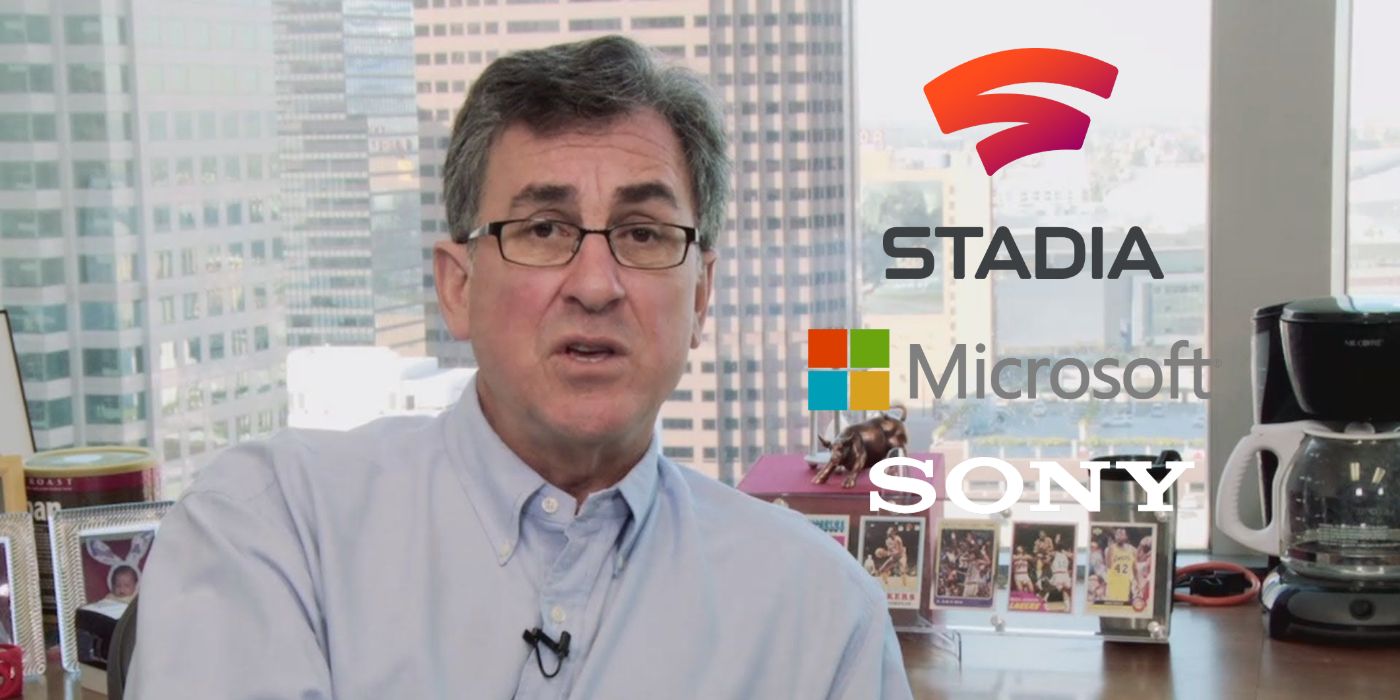 Sony and Microsoft might follow in Stadia's footsteps and launch their own streaming platforms if Google's initiative is successful, according to noted industry analyst Michael Pachter. Stadia will be Google's streaming platform, first announced at GDC, and is set to completely alter the landscape of gaming in terms of how players access the content they want.
Pachter has experience calling some outlandish shots: in 2017, he suggested that the PS5 will be backward compatible, and recent rumors have seemed to confirm that speculation two years later. More recently, the analyst called out consumers for the existence of loot boxes, stating that it was stupid to purchase and support that business model. While it was controversial because of the phrasing, it also seemed to pan out—loot boxes are being phased out by some developers, and gamers as a whole seem to be more skeptical and prepared for microtransactions than ever before.
Related: Why The Future Of Gaming Will See The Death Of Traditional Consoles
In an interview with GamingBolt, Pachter made his next bold prediction, although it's a lot more tame than the ones he's become famous for. When prompted about whether Stadia would have an impact on Sony and Microsoft's business models heading into the future, Pachter said that Stadia's success will heavily determine what gaming looks like:
"I think Microsoft will emulate Stadia if it's successful, and Sony will try to do the same thing with its PlayStation Now technology, with each likely ultimately deciding to have their own store fronts for streaming. This is similar to Amazon competing with iTunes."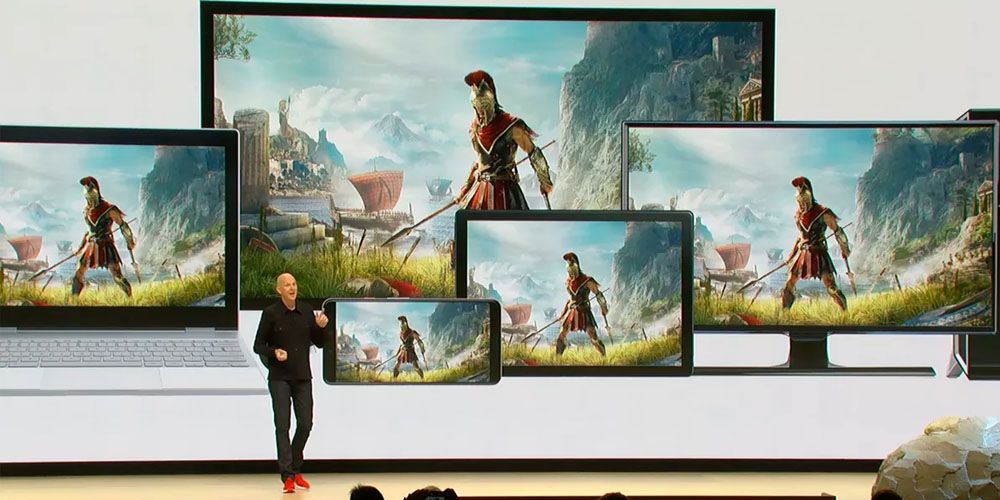 Obviously, if Stadia is massively successful, it would make sense for Sony and Microsoft to pursue a similar platform model. The interesting thing to note is that it could come as early as next console generation, with Pachter believing that Sony might try to incorporate PlayStation Now technology into a streaming store front. If that's the case, it would mean a successful Stadia launch might create console-streaming platform hybrids in the next generation, which would then ultimately inform the way Sony and Microsoft proceed with future plans. Pachter also suggested that Stadia's pricing will be a major factor in its success, and that, although speculative, he had some opinions on what shouldn't be done:
"If it's a subscription, it's doomed to fail, but they'll probably try to do it at $19.99 or cheaper per month. If it's a rental business, it will probably be $1 per hour or so."
We'll get more Stadia details soon, which will then give the industry a better idea of what it's competing with. For now, though, a veteran analyst seems to think Sony and Microsoft will be heavily influenced by what Google is able to achieve in the next year or two, and that should have all eyes trained on the tech giant as the year rolls on. Stadia wants to revolutionize gaming, and if it succeeds, it's going to force changes in some of its biggest competitors as a result.
More: Google Will Absolutely NEVER Release A Game Console
Source: GamingBolt
Cody is Screen Rant's Game Reviews Editor. He joined the team in 2018 and has been reporting on games pretty well every day since – except on weekends, where he's typically playing them instead. Despite being in a field ostensibly about critiquing and enjoying quality games, his most played game of 2019 was Fate/Grand Order – something unlikely to change in 2020 and beyond.
Link Source : https://screenrant.com/sony-microsoft-streaming-google-stadia/