Star Wars Battlefront Details Luke Skywalker and The Hero System
EA and DICE details how the hero system works in the game including a greater detailed look at Luke Skywalker and some of his abilities players can expect to see.
You Are Reading :Star Wars Battlefront Details Luke Skywalker and The Hero System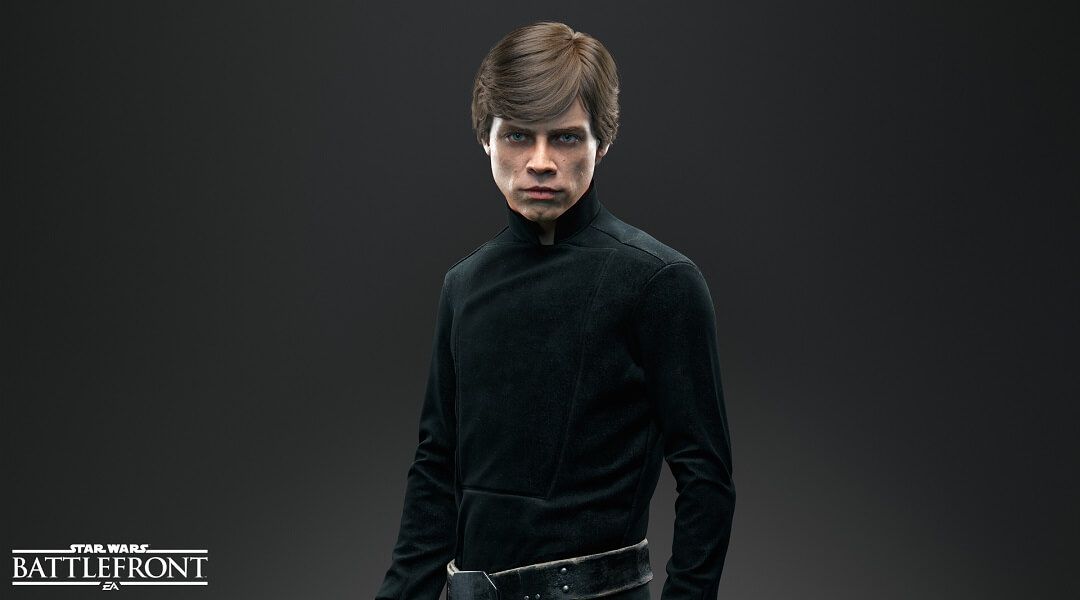 After ten years since a new entry in the popular Star Wars Battlefront series, EA and DICE are getting ready to launch their own highly anticipated entry into the franchise later this year. Even though some features popularized in previous games won't make the cut for this new version, such as a dedicated single player campaign or iron sights, Star Wars Battlefront remains one of the most anticipated titles of 2015.
Originally teasing fans with the inclusion of hero characters like Luke Skywalker and Boba Fett at the very end of the Walker Assault gameplay trailer E3 2015, how this system works exactly has remained a mystery. With the Star Wars Battlefront release date quickly approaching, fans are finally getting some answers as EA and DICE have pulled back the curtain and revealed more information on what players can expect when they go hands on with a hero.
In a new post on the official EA Star Wars Battlefront site, Senior Producer Jamie Keen gives readers a deeper look at Luke Skywalker and how players will be able to utilize him in the game. Once a player comes across a hidden pickup for the character, they'll be able to spawn in as that hero. In Luke Skywalker's case, DICE has crafted his look after his Return of the Jedi appearance: dark clothing, gloved hand, and green lightsaber. Saber Rush, Force Jump, and Force Push will be his go to abilities, paired with powerful, wide-sweeping lightsaber attacks.
To help balance these characters against the more basic soldiers that other players will be using, heroes will only remain active for a limited time due to their health bar constantly and slowly draining. All limitations considered, players will be able to use that character for at least two minutes though they can slightly extend their time by killing enemies as that hero (or villain).
"Our goal was to give an average player around two minutes as a Hero or Villain," says Keen. "But if you're good enough, you might stretch that to around five minutes. In theory, you could play as Luke Skywalker for a whole match, but that is extremely unlikely. That said, the gauntlet is thrown!"
EA has promised more hero character reveals in the coming weeks. For now, Luke Skywalker, Darth Vader, and Boba Fett are the only confirmed playable hero characters.
Fans eager to try the game, including going hands on with some of the hero characters, won't have to wait long. EA recently announced that a beta is coming soon and will be open to anyone who wants to play. While a solid release date has not been given, fans will be able to try out Drop Zone and Walker Assault, along with being able use co-op split screen or play offline against bots. Not bad considering that many games these days are removing split screen functionality completely.
What do you guys think of this system? Which Star Wars characters are you hoping to see make the cut? Let us know down in the comments.
Star Wars Battlefront is set to release on November 17, 2015 for PC, PlayStation 4, and Xbox One.
Source: EA Star Wars
Link Source : https://gamerant.com/stsar-wars-battlefront-luke-skywalker-101/