The Sims 4: Journey to Batuu Cheats
A Star Wars themed expansion comes to the Sims 4 with Journey to Batuu and here are the cheats that can be used to have full control of the world.
You Are Reading :The Sims 4 Journey to Batuu Cheats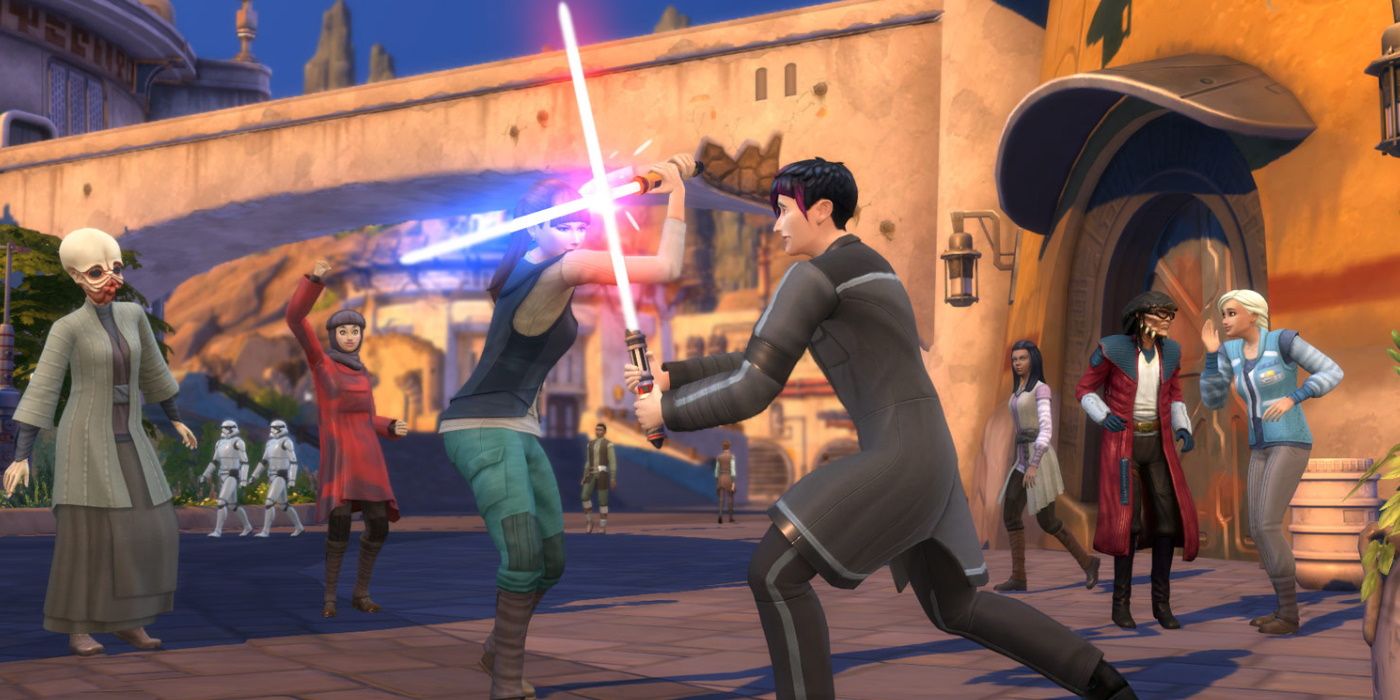 Star Wars fans that play The Sims 4 have recently gotten the chance to play official Star Wars themed content in their game without the use of mods. This is thanks to the recent release of the Star Wars: Journey to Batuu expansion.
With new content being added to this Sims 4 expansion, there are also brand new cheat codes that can be inputted to change up the game experience. These cheats have effects that range from unlimited Galactic credits to changing faction reputation levels at will.
There is no gameplay penalty for using these cheat codes outside of having achievements/trophies being disabled, so players can use them to customize their experience at will. However, these codes can only be used if players have both purchased and downloaded the Star Wars: Journey to Batuu expansion for the Sims 4.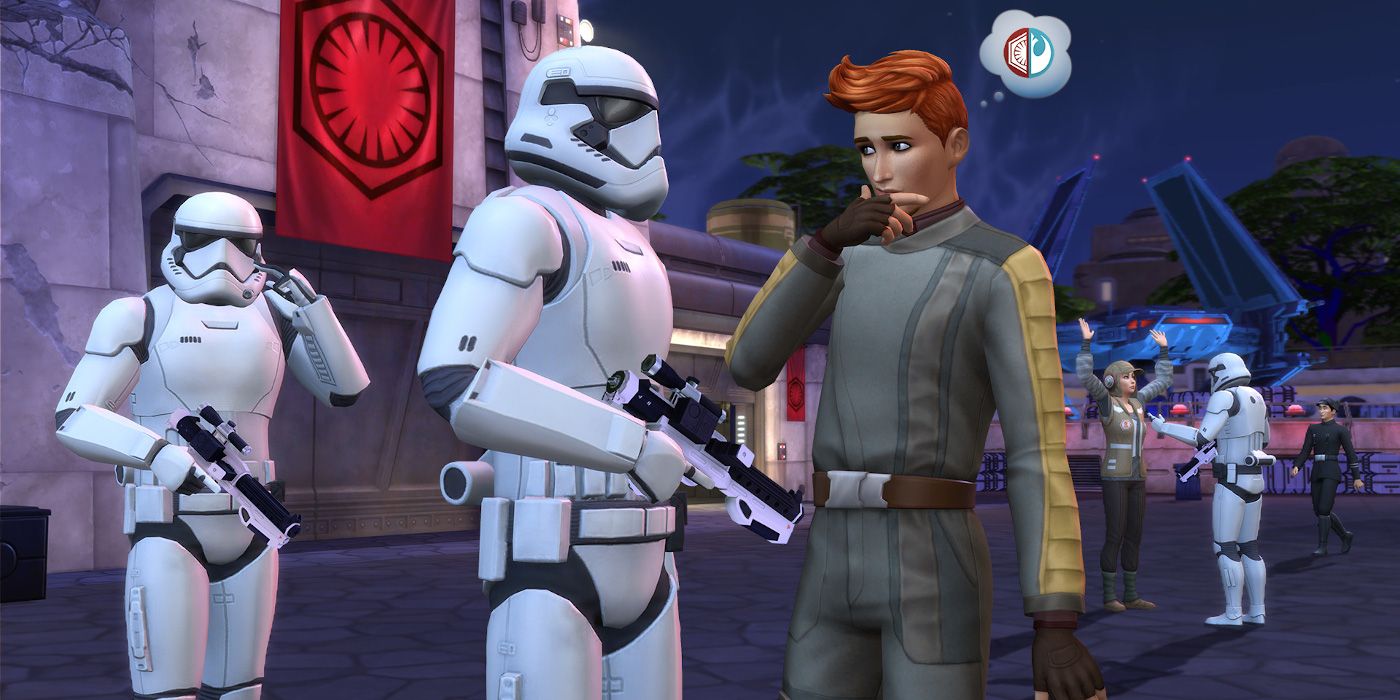 The majority of cheat codes for Journey to Batuu can be inputted via opening the cheat console box. This can be opened via pressing CTRL + Shift + C and entering "testingcheats true" without quotations so that the codes will work properly. This must be inputted before using any cheats, however it only needs to be activated once.
Unlimited Galactic Credits
Galactic Credits are the currency used for purchases in this expansion. Like with normal money, there is a cheat to get as many as one wants. In order to get these credits, players will need to input "bucks.update_bucks_by_amount 51201 500" into the cheat console. This will give players 500 Galactic Credits. However, players can replace the 500 in the code with the number of credits that they actually want.
Max Out Lightsaber Duel Skill
Players that want to max out their Lightsaber skill immediately can use the code "stats.set_skill_level Skill_Fitness 10" in the cheat console to set their skill at 10. Players that don't want it maximized however can replace 10 with any number from 1-9 instead if they want something lower than max.
Unlock All Clothing Items
In order to instantly unlock every clothing item for Create a Sim, players need to input "cas.unlockbytag GP09" in the cheat console while Create a Sim is open.
Get Free Batuu Items
This cheat will give a player's sim the following: a Jedi Holocron, 5 Kyber Crystals, a Comlink, a Sith Holocron, 30 Scrap Metal, a Thermal Detonator, a pair of TD2.3 Electrobinoculars, 2 Fake ID Cards, Hondo's Package, First Order Log Files, an Information Fragment, 10 Dataspikes, a First Order Uniform, a DL-44 Blaster Pistol, a Resistance Disguide, Dok-Ondar's Lost Antiquities, 5 Lightsaber Hilts, an F-11D Blaster Rifle, First Order Access Codes, and a Compiled Batuu Report.
In order to activate this cheat, players must hold Shift, click on their sim, select Batuu Cheats, and select Give Batuu Items after activating cheats in the cheat console.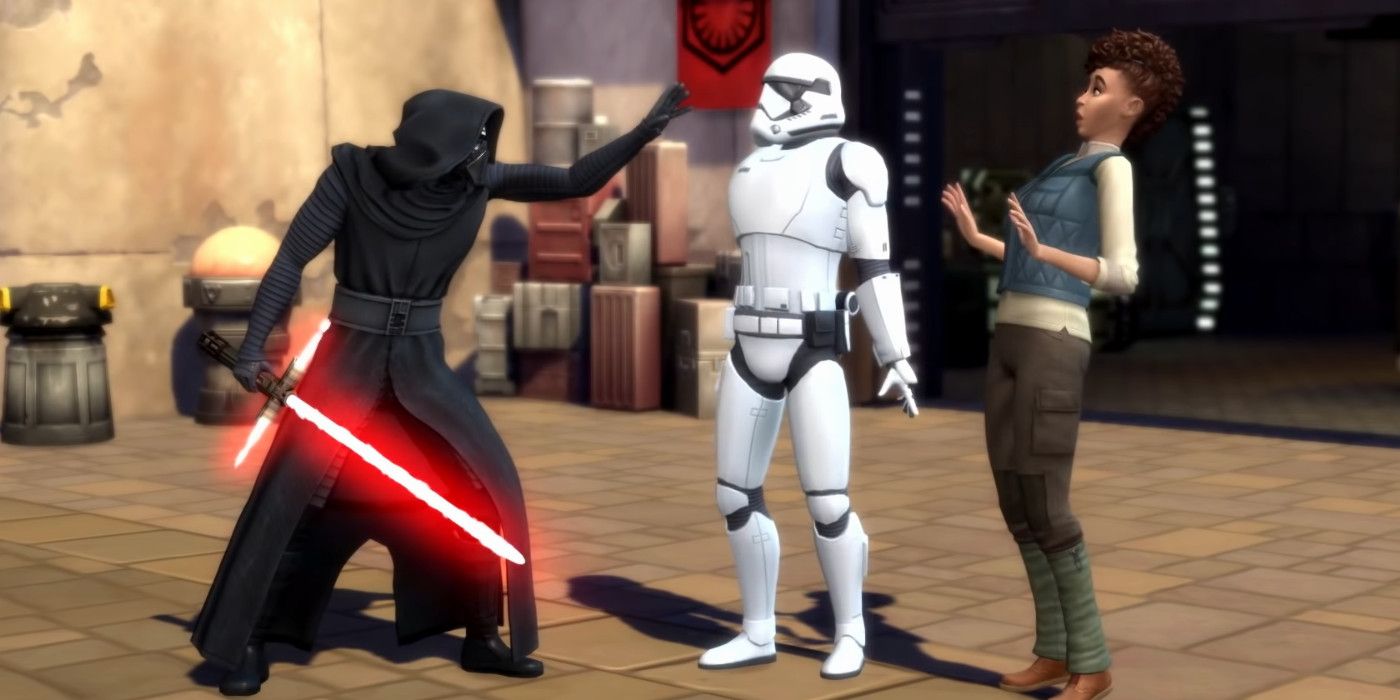 Change Sims' Faction Reputation
By using this cheat, players can directly influence their sims' reputation with the three factions found in-game. This cheat can be activated via players holding Shift, clicking on their sim, selecting Batuu Cheats, and selecting Batuu Reputation. This will allow players to directly change their reputation.
Change Faction World State
This cheat will change a location's primary faction, as long as the selected sim is in that faction while the cheat is activated. This cheat can be activated via players holding Shift, clicking on their sim, selecting Batuu Cheats, and selecting Faction World States.
Adding Rey or Kylo Ren to a Sim's Household
If players find a Star Wars character while out in the world while having cheats activated, they can add that character to their household. This can be done via players holding shift and clicking on the intended character. Then, players must select the Add to Family option. This can only be done if players have activated cheats in the console.
The Sims 4 is available now on PC, PS4, and Xbox One.
Source: Sims Online
Link Source : https://gamerant.com/sims-4-journey-batuu-cheats/