This May Be First Teaser Concept Art for 'Hitman 6'
Amazing live sketches drawn by Square Enix Montreal's Rasmus Poulsen and Leonid Enin may offer our first look at Agent 47 and a new enemy faction in 'Hitman 6'.
You Are Reading :This May Be First Teaser Concept Art for Hitman 6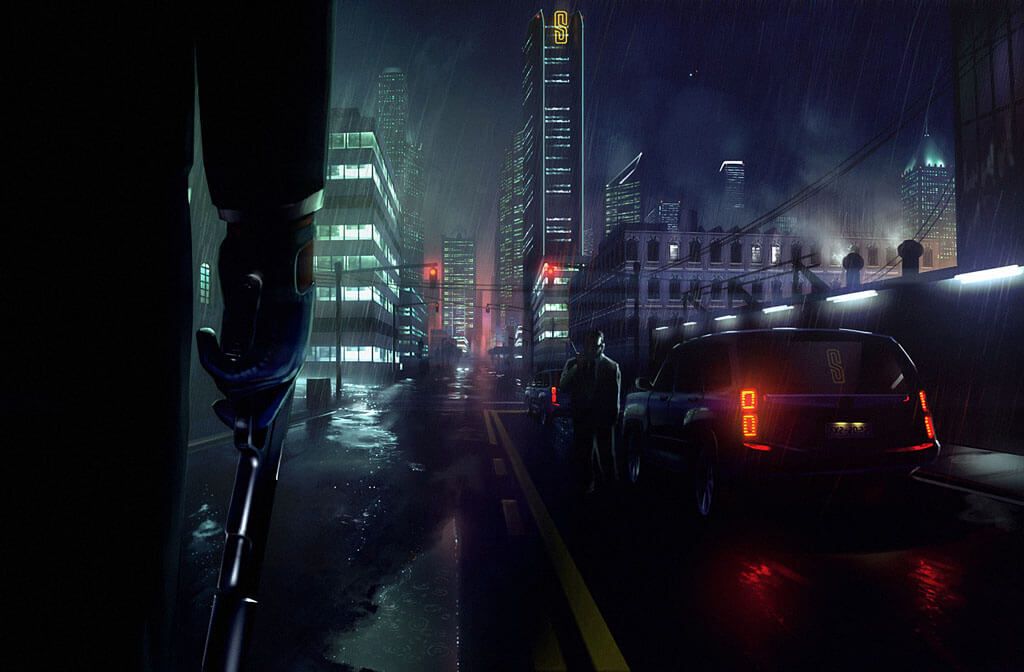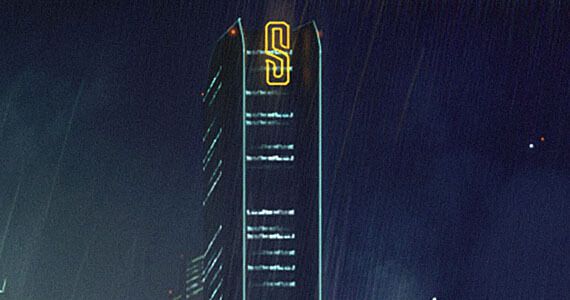 Agent 47 is back and he's not going anywhere. After attempting to absolve himself of guilt in Hitman: Absolution (read our review) and getting deeply personal, the future of the bald bio-engineered assassin is wide open. Can the barcoded killer go back to ordinary life, willingly taking contracts on anyone, or is the path that lies ahead another personal journey?
While the future remains uncertain, we do know that Square Enix Montreal has already begun work on Hitman 6. The new studio formed early this year and is sharing development of the Hitman franchise with IO Interactive. The young development house participated in their first Montreal International Game Summit (MIGS) this month and it was there where artists on the team may have shared a little tease of the next Agent 47 adventure.
According to Hitman: Absolution director Tore Blystad, the next Hitman game will be different. He compared it to how the film Aliens was to Alien, but reassured fans that key personnel at IO Interactive are involved since the series is their baby and they're going to make sure they don't deviate too far from what fans want and expect from the series.
Outside if knowing that Square Enix Montreal's first game is a triple-A Hitman title offering a different take on Agent 47, we know nothing of what to expect from the third-person stealth followup and sixth installment in the series.
Art Director Rasmus Poulsen (Hitman: Blood Money, Kane & Lynch) and Senior Concept Artist Leonid Enin (Disciples 3, Robocalypse) at MIGS however, each did a live sketch at the Square Enix Montreal booth, and their beautiful renditions may just be our very first look at the visual design concepts behind Hitman 6.
That or they're something else entirely from their imaginations, but the second image is absolutely one of Agent 47's hand, wielding his trademark Silverballer custom pistol. In that case, what does the "S" stand for on the building and vehicle? Is it a new organization Agent 47 is up against in Hitman 6?
The first image looks like something out of Max Payne and features a character we've never seen before. If he is from Hitman, is he a new villain? Or is that some original concept entirely unrelated to Leonid's work at Square Enix Montreal?
The last piece below was something Square Enix Montreal had already made at the studio and brought to the event for their booth. Is that Agent 47 in the police uniform?
Time will tell but we're excited for the next Agent 47 set of disguises and strangulations. And the red tie.
Before IO began work on Kane & Lynch and its sequel, they developed a Hitmangame for release every two years. With Square Enix Montreal now involved, we can expect a similar release schedule and potentially, Hitman 6 in the fall of 2014.
–
Follow Rob on Twitter @rob_keyes.
Source: Square Enix Montreal
Link Source : https://gamerant.com/hitman-6-concept-art/