Tom Holland Says Spider-Man: No Way Home Brings Sam Raimi's Style To The MCU
Spider-Man: No Way Home looks to borrow many of director Sam Raimi's unique directing skills, at least according to star Tom Holland.
You Are Reading :Tom Holland Says SpiderMan No Way Home Brings Sam Raimis Style To The MCU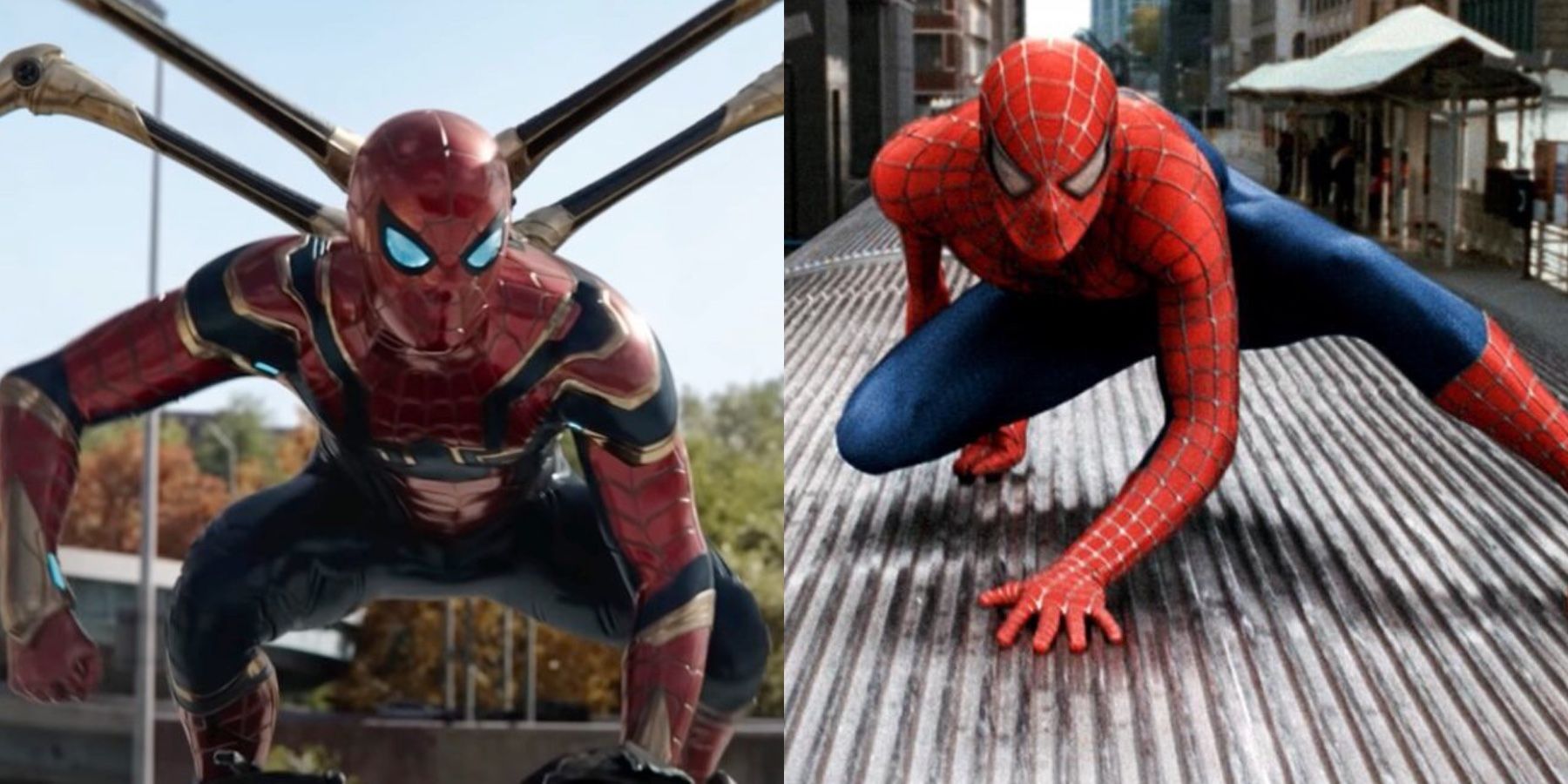 Spider-Man: No Way Home has been one of the MCU's most anticipated films to date, and much of that is due to the story's introduction of the multiverse and how that allows for many crossovers to occur, particularly with previous Spider-Man characters like Doc Ock and Green Goblin. Other than Alfred Molina and Willem Dafoe returning, director Jon Watts is also paying homage to Sam Raimi's films by emulating his filmmaking style.
Even before helming the first Spider-Man trilogy, Raimi has always been known for his creativity behind the camera, being able to take a smaller budget like his original work on Evil Dead, and using his filmmaking techniques like over-the-top zooms and distinct camera angles to create something memorable. Now making his debut in the MCU directing the upcoming Doctor Strange in the Multiverse of Madness, Raimi's signature tricks will surely give fans something unique and exciting.
In a new interview with Den of Geek, stars Tom Holland, Zendaya, and Jacob Batalon share that Watts integrated what they called the "Raimi Cam" into the film. The Raimi cam refers to the director's style of using quick zoom-in shots to heighten the intensity. "I think what Jon Watts did really well is [what] he would call the 'Raimi Cam,'" Holland shared. "And he would do these really quick, smash push-ins on characters, which is something Sam Raimi, I suppose, was quite famous for. So Jon definitely paid respect to the previous two movies."
The stars also shared their experiences working with Molina and others from the original Spider-Man movies while also comparing the production from how it was back then to now. "There was quite a lot of [comparing notes], actually," said Holland, "especially with Alfred, because I think back in the day his arms were puppeteered, and obviously in this film they're completely CG. So I think it gave him a lot more creative freedom in the way that you can move around the set. It was really nice to see someone kind of adapt to the new way of filmmaking." Zendaya also expressed her excitement at getting to work with Dafoe and Molina after growing up with their films and characters. "It was crazy," Zendaya added. "Unreal. In fact, there were days when Tom would ask us to come in, just as emotional support, because it's a crazy thing."
Spider-Man: No Way Home has been one of the most secretive yet popular MCU projects to date, and only just a few days away from its big release, the cast sharing any details or behind-the-scenes stories only builds the hype even more. With a film of this scale and the number of names surrounding it, not to mention Holland claiming that it will mark the end of his Homecoming trilogy while Watts also compared the scale to Avengers: Endgame, Spider-Man: No Way Home is on track to the be the biggest movie of the year.
Spider-Man: No Way Home stars Tom Holland as Peter Parker / Spider-Man, Benedict Cumberbatch as Doctor Strange, Zendaya as MJ, Jacob Batalon as Ned, Marisa Tomei as Aunt May, Jon Favreau as Happy Hogan, Jamie Foxx as Electro, J.K. Simmons as J. Jonah Jameson, Benedict Wong as Wong, and Tony Revolori as Flash Thompson.
Spider-Man: No Way Home swings into theatres on December 17th, 2021.
Source: Den of Geek/YouTube
Link Source : https://gamerant.com/spiderman-no-way-home-sam-raimi-style-tom-holland/